Forrest Sassaman's Gogo 274 feels like a forgotten apocalyptic thriller from the 1980's. A film unearthed a whole generation later during an era where its type is nigh-impossible to replicate. It's stylish, a tad surreal and altogether quite satisfying. The textured and densely saturated world that Sassaman creates is the first thing that strikes the viewer. Even though the setting and the props themselves are not particularly complex, it is the way in which they are staged and utilized that ultimately helps to sell the concept. Dustin Morris and Olivia Crowell star as Joe and Gogo, a brother-sister duo trying to survive in the wake of a great disaster.
The story plunges headfirst into the action from the very first second, as Gogo is en-route to a mysterious house. The on-screen chemistry between Morris and Crowell crackles with earnest playfulness, even though most of their interactions take place over a radio. Though the story itself isn't particularly well-explained or developed into anything more than a handful of ominous hints, Sassaman instead chooses to focus on his characters as they traverse hostile territory and makes the most of their little adventure. The writing maintains a solemn mood while displaying a healthy dose of self-awareness and a wicked sense of humor throughout.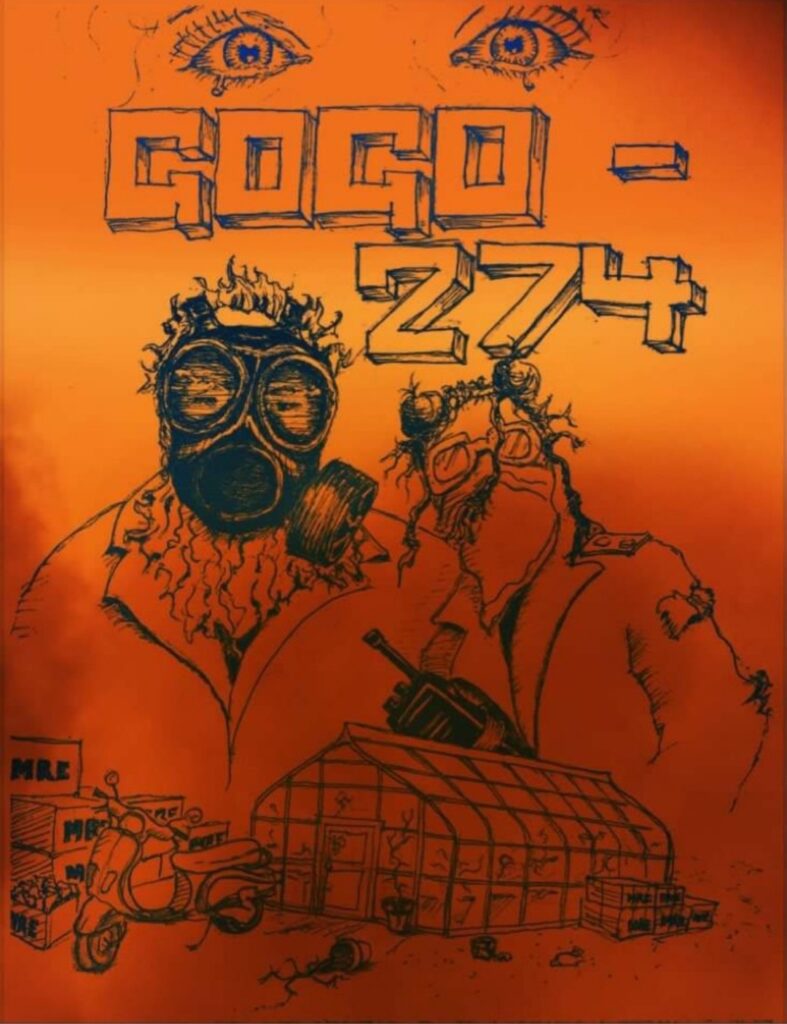 The film's nostalgic vibe is also refreshing. Director of Photography Jack Fessenden's (who also impresses with an immersive score) creative, yet efficient cinematography, helps drive the narrative forward while also crafting some surprisingly creative images throughout. Particularly noteworthy is a scene set in a greenhouse, as well as a motorcycle ride that takes place during a downpour during the opening. The dark landscapes also contribute, giving the visual space an otherworldly feel that makes each location stand out more.
Perhaps Gogo 274's best attribute is its sweet finale that dovetails perfectly with the film's overarching theme. Its finale is neither over-the-top nor particularly revolutionary, but it does provide a welcome change of pace as the main cast comes together. It's an effective and entertaining slice of old-school science fiction filmmaking that isn't afraid to defy the expectations of its audience.