David Tittone made a pretty mark for himself with Top Coat Cash. Distributed by Indie Rights Movies, the 2017 release has won or been nominated for over 50 awards and took the top action film prize at the Action on Film International Film Festival in Las Vegas. He's also in the process of putting together two dramas (Strawberry Hill and Serpentine) – but Tittone can also hit his audience with a light hand. Daddy's Divas features his two daughters – and the youngsters really pack a comedy wallop. Ten episodes to date, hopefully there's more to come from his Diva's and Dad's multi-talents. Take2IndieReview sits down with David to discuss his life and career.
Where were you born and raised?
I was born in Northeast Kansas City, MO – a predominately Italian-American neighborhood – to an Italian-American mother and Dutch Father. I attended Shawnee Mission West High School. Actors Paul Rudd, Jason Sudeikis, and Jason Wiles also graduated from West.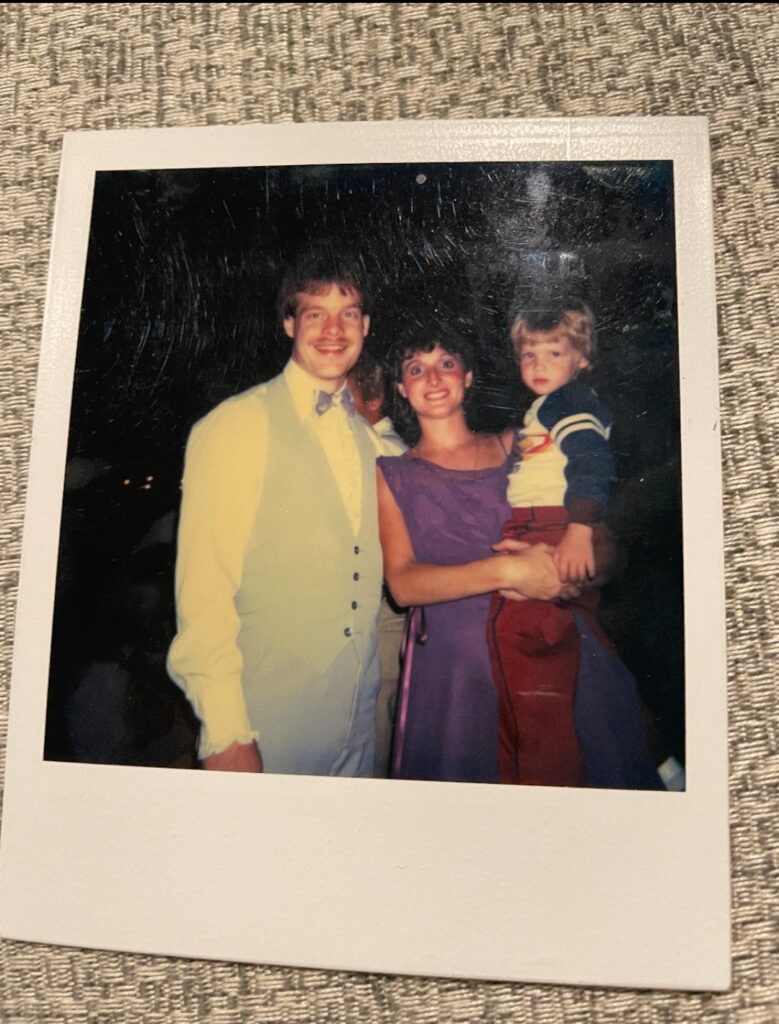 Were the arts a part of your childhood growing up?
My father, David Torre, has an English degree, and he always pushed me to write and read as much as possible. He taught me how to structure my ideas and always reminded me that above anything else, "writer's write." I think that is why I had a passion for creative writing as a young kid. I remember writing short stories in grade school and begging the teachers to let me read them to the class. I took creative writing classes in high school and wrote for the school newspaper as well. However, I did not pursue acting and directing until I was in my 20's.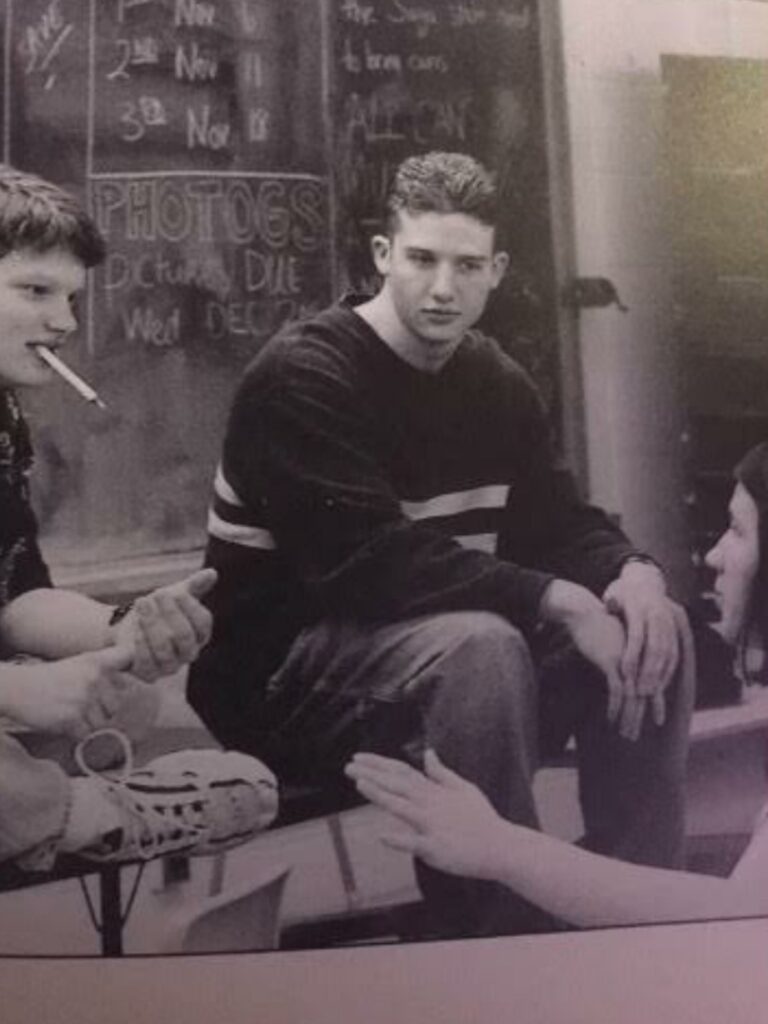 How did you initially become interested in filmmaking and what did it actually take to create your first film Subdued?
As a kid I always dreamed of becoming a screenwriter, director, and actor. However, I didn't know where to begin or how to even pursue that path. Most of my childhood and adolescence was spent on baseball diamonds, and I planned on playing baseball in college until I was diagnosed with Hodgkin's Lymphoma during my senior year of high school. The diagnosis steered me in a different direction, and I ultimately pursued a degree in Secondary English Education. After graduating from Kansas University and teaching high school English for three years, I decided to finally pursue my dream, and wrote the screenplay for Subdued. The film is about two brothers and their path in the underground world of the Italian Mafia. I decided to self-fund the film, and produced Subdued for around $7,000. I also directed and starred in the film. As this was my first film, Subdued was challenging and rewarding. I made many connections as a result of the film and learned a great deal about the filmmaking process as well. The film caught the attention of Paul Strohm – a successful Italian American businessman and philanthropist in Kansas City – and I pitched a screenplay I co-wrote with my father (Top Coat Cash) to him. He loved the screenplay and joined Top Coat Cash as an Executive Producer. We immediately went into production and released the film Theatrically via Indie Rights in Los Angeles in 2017. Paul also served as an Executive Producer for Daddy's Divas. Unfortunately, Paul passed away during post-production of Daddy's Divas. I will always be grateful for Paul's support and belief in me as a filmmaker.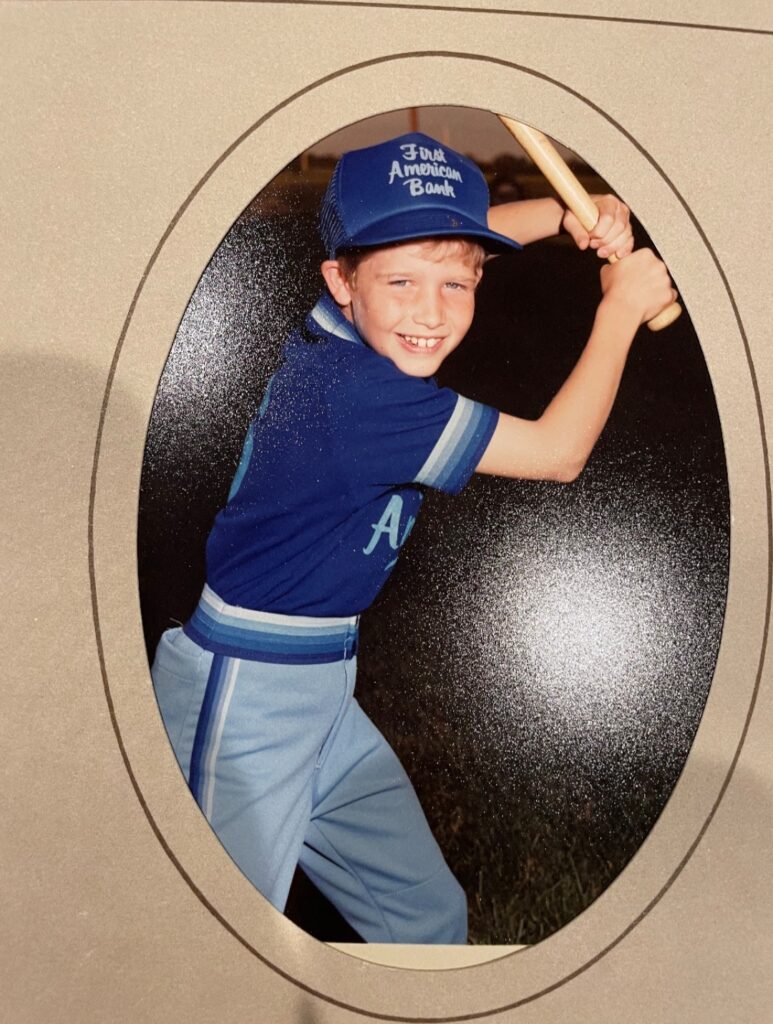 Movies like Top Coat Cash, Strawberry Hill and Serpentine are more action/drama orientated. How did you end up doing this offbeat family comedy?
I was sitting at my desk in January of 2021 during the heart of the pandemic. I was frustrated because Serpentine (Raymond Cruz, Stephen Huszar) and Strawberry Hill had been sidelined as a result of the Coronavirus. I was debating what I should do next, and I started thinking about how I would react if something happened to my wife. I started brainstorming ideas, and I developed the premise for Daddy's Divas. As a result of the lockdowns and all the negativity surrounding us, I felt the urge to write a comedy. I pitched it to my father, and we immediately began writing the pilot episode. We loved how it turned out, so we decided to turn the idea into a ten-episode series. A month later, in March, we pitched the series to Indie Rights in Los Angeles, and they acquired worldwide distribution and sales rights for the tv series. We immediately went into preproduction, and started filming on June 1, 2021.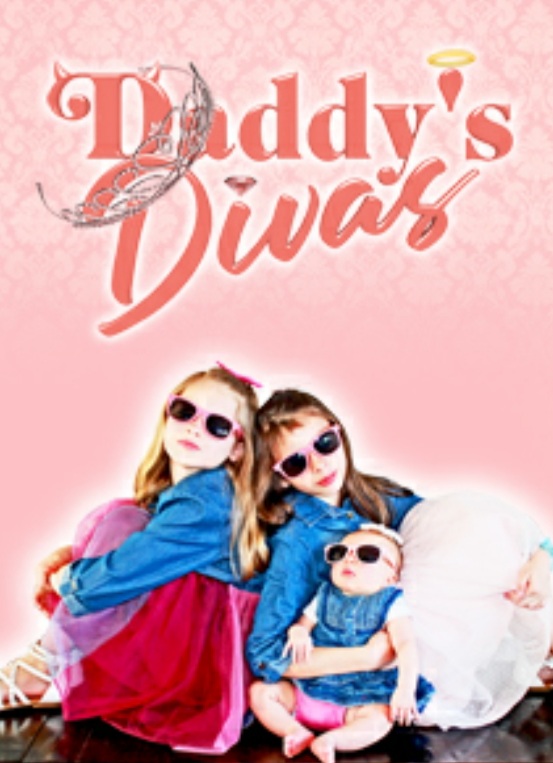 Kaitlyn and Madelyn Klinginsmith are such naturals in delivering their lines? What, in their real lives, have prepared them so well for comedic acting?
Kaitlyn and Madelyn are both very outgoing, and they thrive when they are the center of attention. Because they have two other siblings, I think they feel like they constantly must fight for that attention. In doing so, they oftentimes resort to jokes and pranks. In addition, we are a fairly 'loud' family. I joke around a lot with the kids and they have witnessed me laughing hysterically to some of my favorite Adam Sandler comedies from the 90's. Because comedy is so prevalent in our home, I think these experiences provided them with the confidence to explore their characters and bring them to life in the series.
How would you describe the type of comedy this web series delivers?
Daddy's Divas is a family slapstick comedy with age-old archetypal conflicts: Young vs. Old, Estrogen vs. Testosterone, etc. Daddy's Divas is the story of a widowed father and his three daughters, compounded by the escapades of his contemporary extended family. Our goal with this series was to place various characters in ridiculous situations, and to develop the comedy around their reactions – it's all about the incongruity of the situations they find themselves in.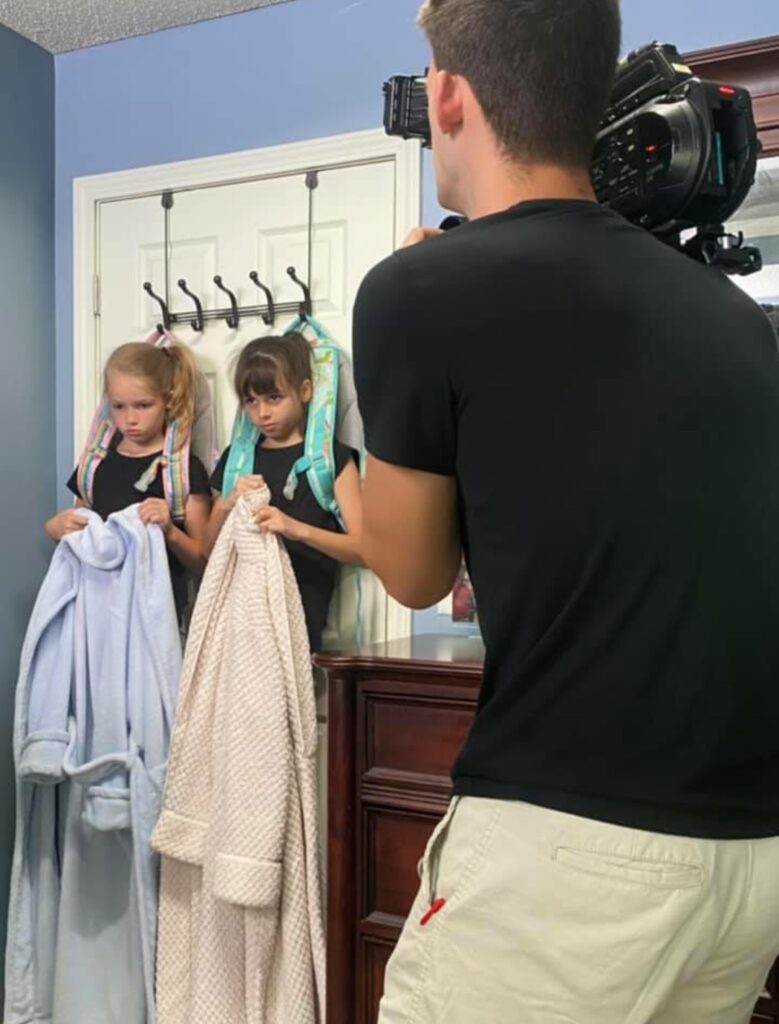 Brooklyn and Jocelyn are no strangers to trouble. How did Kaitlyn and Madelyn Klinginsmith get so good at expressing the bad elementary girl sentiment you were going for?
Because they are siblings, they were able to feed off one another. As the series progressed, they really started to take on the persona of their characters. Ultimately, it turned into a competition for the two of them, and they worked hard to try to outperform one another in each scene.
What do you know from your own life that has enabled you to direct a room full of eight-year-olds?
I have been teaching high school English for fifteen years, so I have a lot of experience navigating a classroom and managing students. However, working with children is an entirely different kind of challenge. I must give kudos to our Assistant Director Christie Courville (who has taught child actors) for helping to navigate the complexities of those scenes and for helping to ensure we captured what we needed in a timely and orderly manner. In addition, I also must thank actress Kim Foster for working so well the kids. She quickly established a relationship with the kids and they responded appropriately. All of this, combined with a very patient crew, helped us to capture some great material from the kids.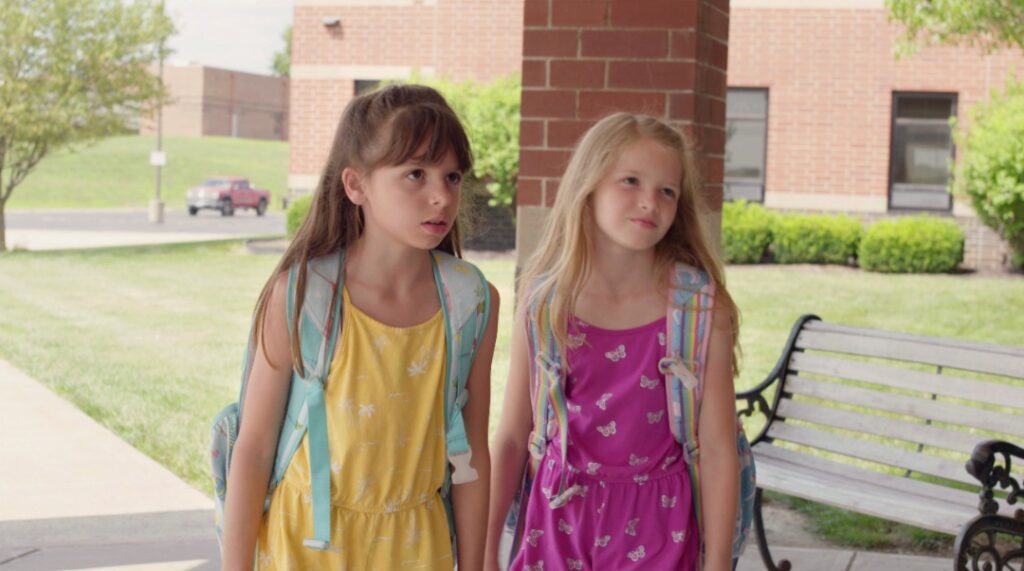 The children and adults deliver different forms of comedy. The adult actors are more involved in childlike antics, while the children dole out a more sophisticated form of burning sarcasm. Why did you take this approach?
It's all about incongruity – the ludicrousness of it all – making characters do and say things that are unexpected or out of the ordinary. We wanted to develop and explore the motif that adults can be just as nonsensical as children. We also wanted to explore the idea of regression, where these various adult characters resort to childlike behavior in order to escape reality and the responsibilities that come with it. This applies to my character – Michael Hill – who is suddenly thrown into the role of a single father.
What TV families did you draw inspiration from and why?
We definitely were inspired by Schitt's Creek and Modern Family with regards to how they both took a simple concept and developed a plethora of compelling and humorous characters to support and develop the concept. We loved how both shows are character driven and how they don't rely on fancy VFX, set designs, etc. to keep viewers intrigued and coming back for more episodes. We particularly enjoyed how characters are juxtaposed with relatable conflicts; each show is also relatable and quirky, and that's what we were attempting to emulate with Daddy's Divas.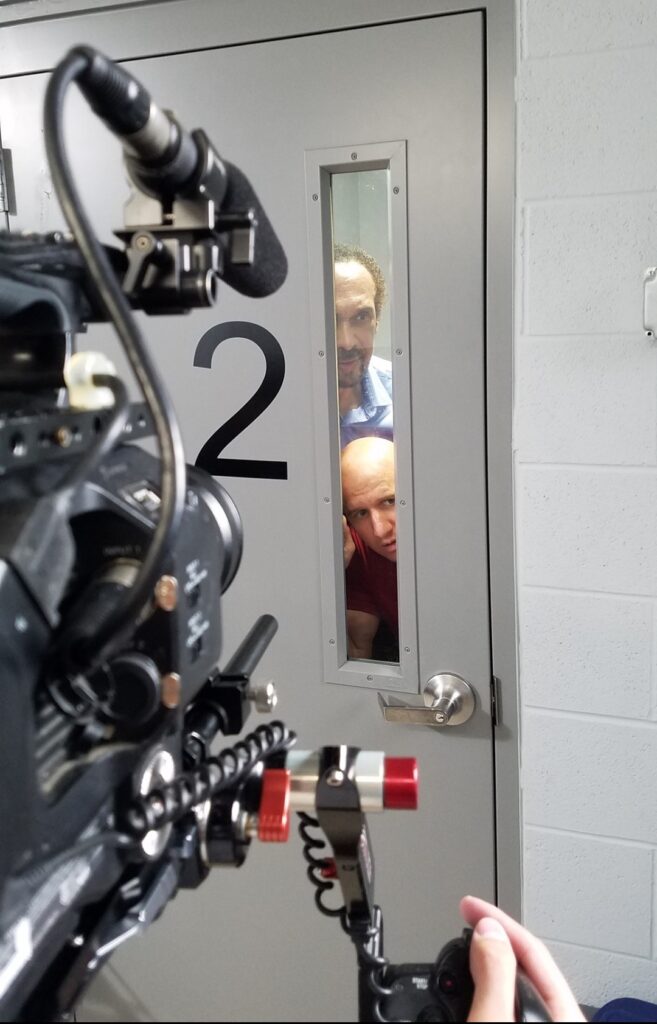 How did having children who portray troublemakers impact the acting mindset of the adults?
Having the children on set created a more relaxed atmosphere. The adults enjoyed using/feeding off of the children's energy – particularly for scenes that required the children to portray troublemakers.
With all the bad behavior in the script, what was the incidence of mischief among the actual actors?
Kaitlyn Klinginsmith was probably the queen of pranks on set. She perfected what she called a 'dolphin' sound on set, and would use the sound to terrorize the crew – particularly our Director of Photographer Brennan Colahan and our sound crew – between scenes.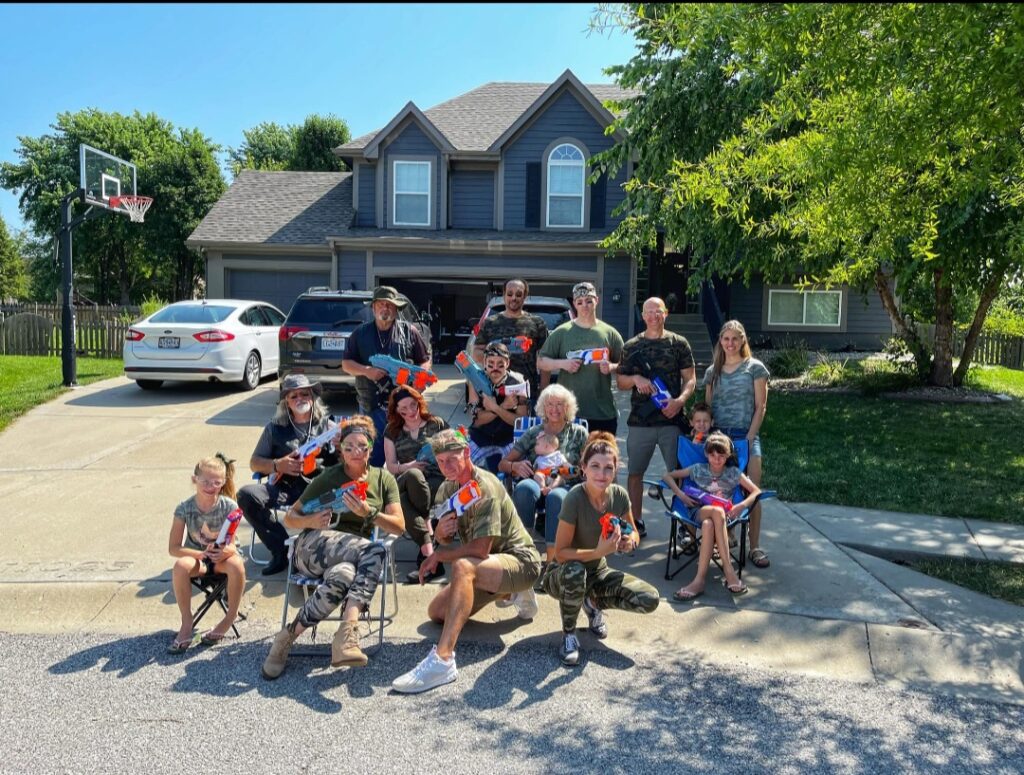 You tell us the mom died in episode one and show us the funeral scene in episode two. Why did you do this chronologically out of order?
For comedic effect. We wanted to cue the audience to the fact that Michael is a single father in episode one, but we wanted to wait until episode two to provide the reveal in the form of the first dream sequence of the series. We cast former Broadway actor Michael McQuary to portray a variety of characters throughout the series. His characters are extremely outlandish and typically appear in the dreams of many of the principal characters. The characters and dreams parallel the crazy fears and ambitions that motivate the principal characters in each episode. For the funeral, Michael depicts a priest who is more distraught than the family, and his overzealous 'sermon' provides the necessary backstory regarding Michael's deceased wife.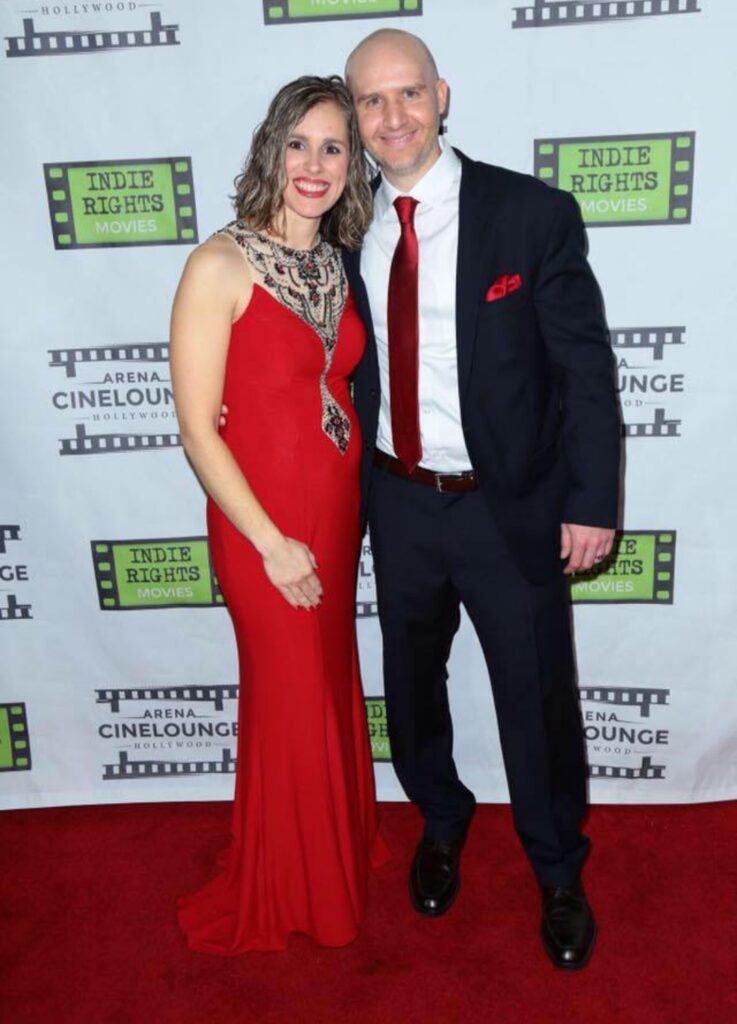 What's next for you – and if it involves less kids on set – how much will you miss the little ones?
My father and I are currently writing season two of Daddy's Divas. We are also about to begin preproduction for a comedy film (Sunday's Sweet Sauce) that reflects the Italian-American experience in the 21st Century. We plan on filming Sunday's Sweet Sauce this summer. Sunday's Sweet Sauce will include some kids, but not to the extent of Daddy's Divas. We enjoyed working with all the kids, but working with them definitely adds a level of complexity and patience that is not required when working with adults. We are also working on getting Serpentine and Strawberry Hill back into development.