As far as sci-fi shorts go, Ellis E. Fowler's #Anniversary begins rather unassumingly. It's a jovial day as groom-to-be Eric Fuller (Fowler) prepares in his room for the big day ahead. His best man, Mike Wilson (John F. Thomas), enters to exchange pleasantries and all seems well with the world. It's not until Mike leaves, though, that the film shows its hand. As Eric projects his smart watch interface before him, the plot thickens. On the screen is his lover, Sarah (Ester Jiron), understandably unhappy about the current predicament and demanding answers as to why her boyfriend is about to get married. What follows is a conversation neither party is truly ready to tackle.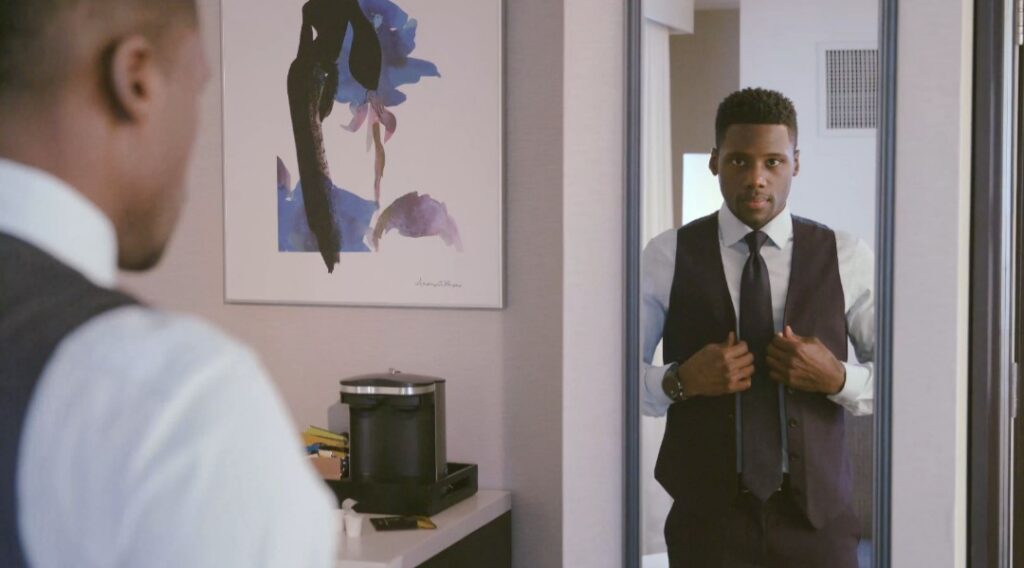 In a way, #Anniversary feels like a short segment from Prime Video's Upload. It really thrives off how unexpectedly well the science-fiction elements manage to come together. From excellent visual effects (Fowler) and sound design (Drew O'Donnell), the digital elements never look out of place or unfinished. The same can also be said for its twist-heavy story that's guaranteed to surprise viewers at multiple turns. And while dystopias like this one have been seen countless times before, it's still admirable for a short to pack so much into such an abbreviated runtime.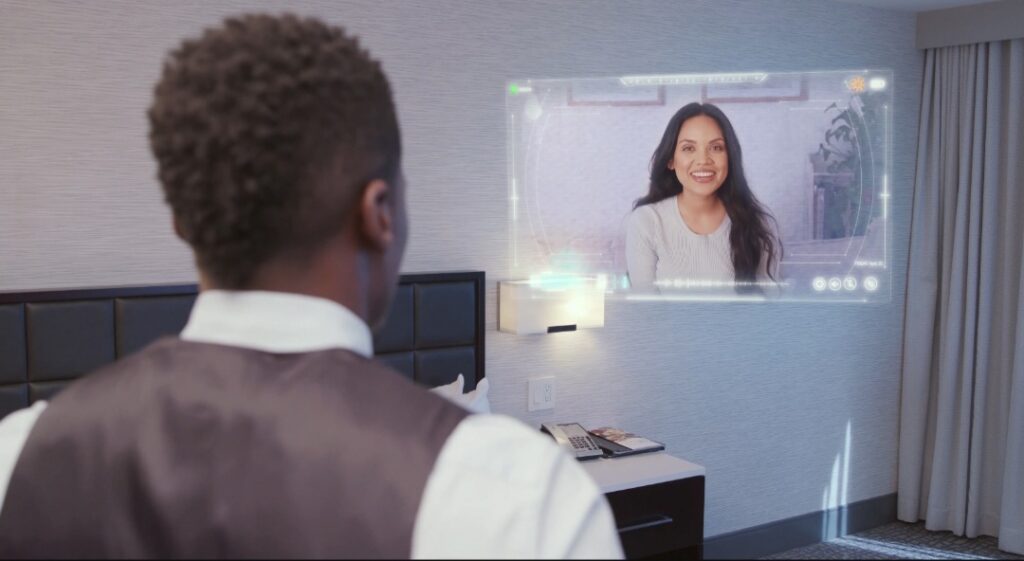 Like its narrative, the actors also take some time to get going. The opening feels a little stilted at times, the plot only kicking into high gear once Eric flicks the holographic display into action. Jiron's performance is perhaps the most engaging. Emotionally charged and affecting, with the pain only being amplified as more of her past with Eric is revealed. There's a pretty significant moral dilemma undercutting their interaction and the filmmakers make it be known, leaving the audience to come to their own conclusions.