In a world where romance movies lack enough sincerity to have a lasting impact, Raghav Puri's Dadu serves as the offbeat, refreshing film to upend that trend. It's funny without resorting to gimmicks and beams with a positive outlook on life without distancing itself too far from reality.
Brian George stars as a grouchy grandfather Dadu, who is just looking for some peace of mind, hoping to avoid conflict back home with his son Daman (Rishan Dhamija) and his wife, Sam (Christine Mirzayan). An ordinary walk in the park leads him to the unassuming Rita (Joyce Greenleaf), with the two forming a near-instant connection. The bright, cheerful elderly woman and her dog turn out to be just what Dadu was looking for, as the days pass with them growing closer and closer, until an unexpected event threatens to undo it all. It's an unconventional take on the typical love story, one that has been largely dominated by high school dramas and young adult fictions, yet it still manages to find its beautiful spark.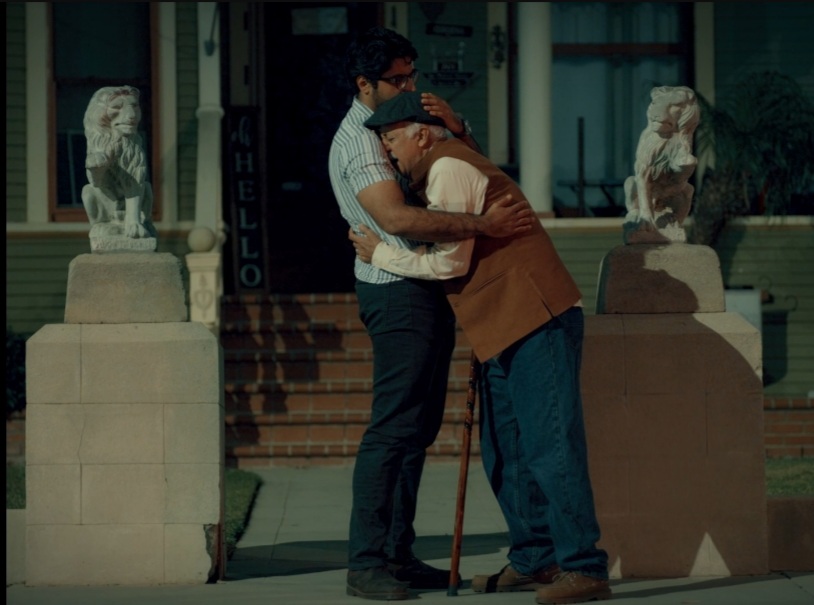 There's a playful, wholesome aspect that elevates the storyline beyond the confines of the screen. It's very easy to buy into its witty humour and charming antics, as George and Greenleaf display the sweetest on-screen chemistry, in particular during their first meeting that also comes with a hilarious little sequence. Through all this though, the filmmakers make sure the audience remains fully aware of its positive message by presenting challenging themes of grief and loss as the story progresses. It's fitting then, that the film also goes beyond its sentimental elements by challenging itself with a surprising new direction. There is genuine weight behind a twist that shifts the narrative into a more contemplative and ultimately poignant resolution. And it's here that Dadu balances its characters so beautifully. Daman's relationship with his father is given ample room to breathe and George himself is allowed to explore different facets of his character in more introspective scenes.
Dadu's biggest strength is how it deals with the enormity of life in so little time. It's a satisfying little adventure about family, love and loss, captured through an authentic lens.