The oversaturated nature of young adult romances means that there is little room for a genre overhaul. It's very cut and dry, with most of them succumbing to the usual story beats. "Boy meets girl; love at first sight; will they or won't they; then a happy ending tying all loose ends up." This is a scenario done over and over at this point. It wasn't until April of 2020 that Sally Rooney's hugely successful drama, Normal People, took the genre and stripped it of all excess – giving such dramas a new lease on life. In that vein, Jack McLoughlin's Kate & Jake disposes of the glitz and gloss commonly associated with such stories and delivers something achingly real.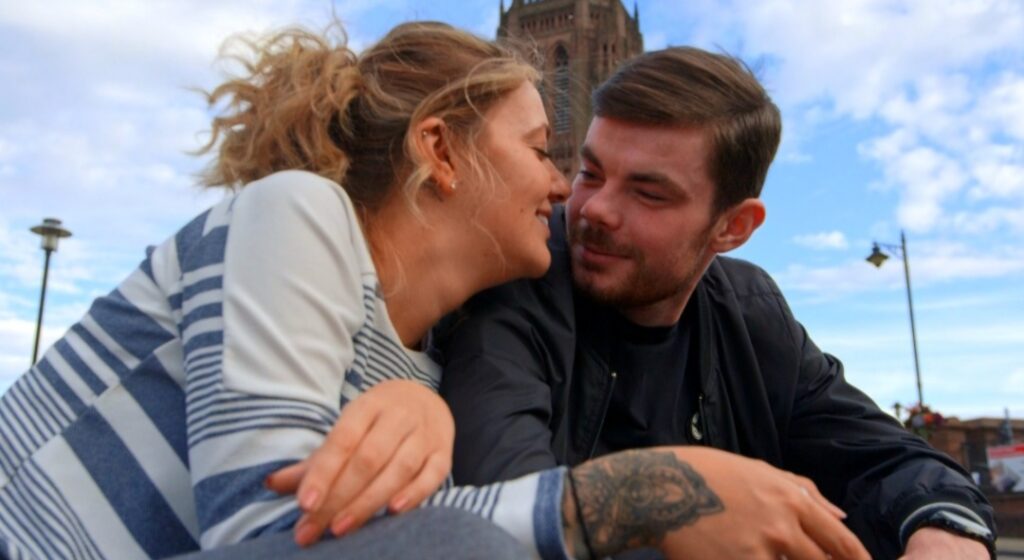 Kate (Sarah-Louise Chadwick) and Jake (Michael Latham) meet one night at a college house party and immediately form a connection. This later blossoms into a loving relationship, but as their graduation comes and goes, cracks begin to form, and the two separate. It's not until months later that the two reconnect, with Kate bearing a very important revelation.
The film portrays the challenges and complexities of young love while also providing a unique window into the lives of postgraduate students. The joy, intimacy, anxiety, and depression that come with such a story are all portrayed in a raw and realistic way. The filmmakers do not shy away from showing the difficult moments that come with these alternating feelings. Too often modern tales of love get drowned out in melodrama or forced reconciliations. Kate & Jake simply answers those expectations by letting the characters lead the way. They regress, they grow, and their numerous interactions make for compelling viewing.
The cinematography and sound design help to create an intimate and emotional atmosphere with the juxtaposition of colors and subtle framing techniques that add to the somber tone of the film.
None of this would work without the performances by Chadwick and Latham, who do outstanding work in their titular roles. The actors make each stage of their relationship seem real and heartfelt, and they make sure the audience understands each character. Together, with a solid screenplay, they cast a deeply resonant spell over the viewer with a poignant, non-linear storyline that is guaranteed to stick. . . long after the film has ended.