A disturbing animated exposé on US black ops missions and dealings, The Night Doctrine is a gripping short that takes viewers on a journey to hostile territory. This is the world of young Afghan-Pakistani journalist Lynzy Billing, whose family was murdered during a military raid 30 years ago. Her investigation has led to the discovery of countless killings, many of which lead down a rabbit hole where accountability is non-existent.
In a little under 16 minutes, the film dissects and dives deep into this turbulent subject matter, deconstructing Billing's investigation and revealing Afghanistan's troubled past, present, and future.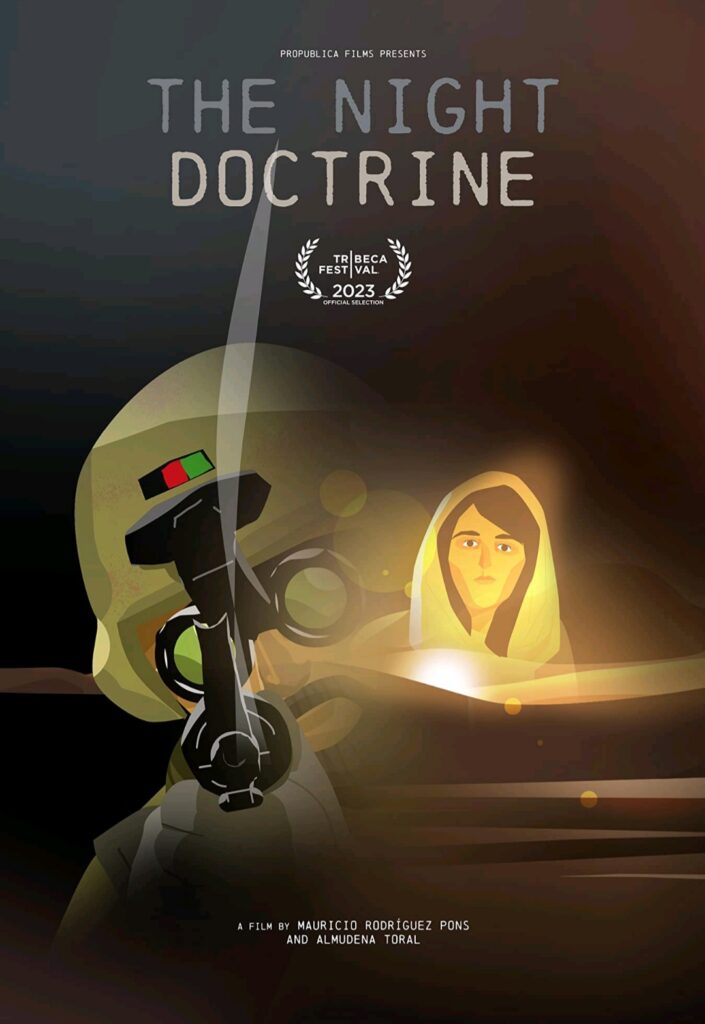 However, to call it a by-the-numbers infographic documentary would be dismissing its valuable and gut-wrenching real-life inspiration, an element of the plot that is given ample time to develop and breathe here.
It truly is an eye-opening piece of filmmaking that's clearly crafted with the utmost care. Directed by Emmy-award-winning duo Almudena Toral and Mauricio Rodriguez-Pons, the film manages to match its daring storytelling with an equally praiseworthy presentation. An immersive score by Milad Yousufi, coupled with Pons' unique, stylish animation, ensures an experience that feels authentic from every angle. There are no wasted frames, either. Each sequence blends seamlessly into the next, providing a fluid dynamic to the story itself.
The Night Doctrine blends its gorgeous art style with a fact-based narrative that isn't afraid of discovering its truth. It boldly tackles important and sensitive subject matter while serving as a dark reminder of the cost of war. . . and the price those caught in the middle pay.