There's an achingly beautiful touch of precision and beauty that comes with personal films. Regardless of culture, politics, or religion, they are bound to resonate on some level with their audience. Afghan writer/director Elham Ehsas strikes a quietly devastating and insightful chord with Yellow, a short film that takes place during the Taliban's takeover of war-torn Afghanistan.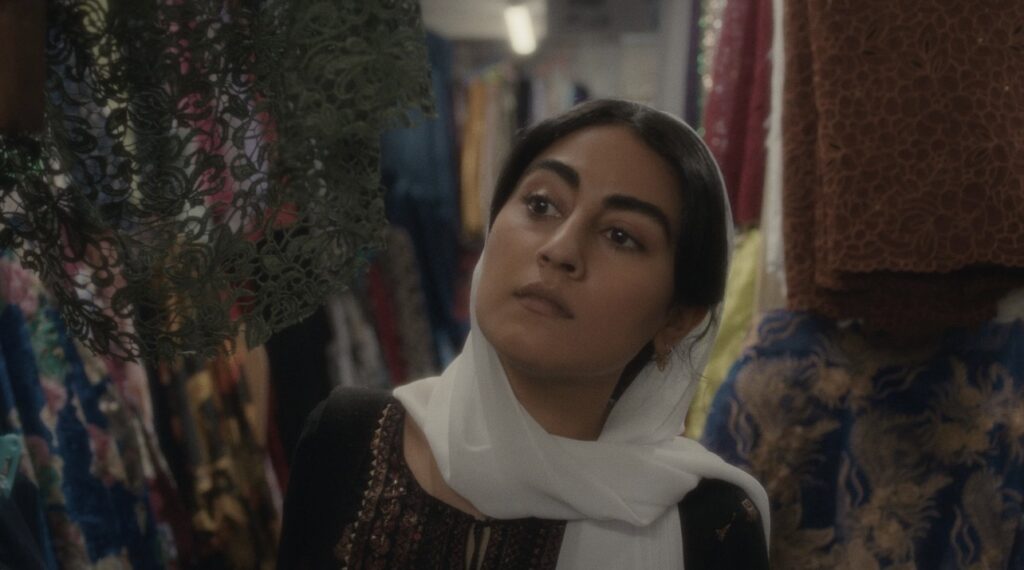 The complex and rather violent geopolitics that surround the nation need no introduction. With the Taliban in power, a new order was ushered in. Yellow stars Afsaneh Dehrouyeh as Lali, a young woman purchasing her blue, full-body veil known as a Chadari. Ehsas plays the Talib storeowner overseeing the transaction, assisting Lali during her life-changing ordeal. What follows is an emotional journey that seemingly transcends the confines of time, one that spotlights the uncertain yet defiant, future of women in Afghanistan.
Dehrouyeh and Ehsas' chemistry is spot-on, with both actors making the most of their limited time on screen. The film doesn't have to rely too much on dialogue to get its point across effectively. Dehrouyeh, in particular, shines in a nuanced role that has her conveying more with her face and body language than words, a creative choice that serves the short incredibly well. The cinematography is striking, with the filmmakers using simple compositions and vibrant colors to properly illustrate a new side of Kabul.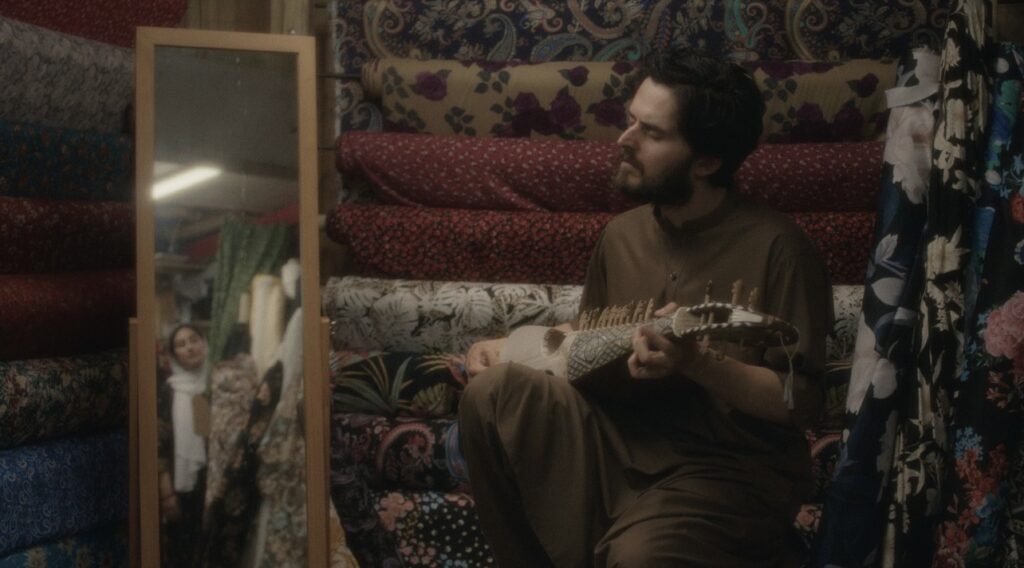 Yellow makes its mark by showing a different side to a conflict everyone knows all too well. It's restrained filmmaking at its finest that derives its emotional impact from simply letting its premise breathe, letting a silence dictate the course of its characters' fate.