Finding your own voice can be a daunting venture, but as Sean McCarron's Corvine proves, everyone deserves a chance at discovering it and beyond that, owning it without compromise. With an animation style and storytelling techniques reminiscent of Cartoon Saloon's hugely successful Irish Folklore Trilogy, there's a lot to love about what McCarron and company have crafted with this fantastical tale of self-exploration.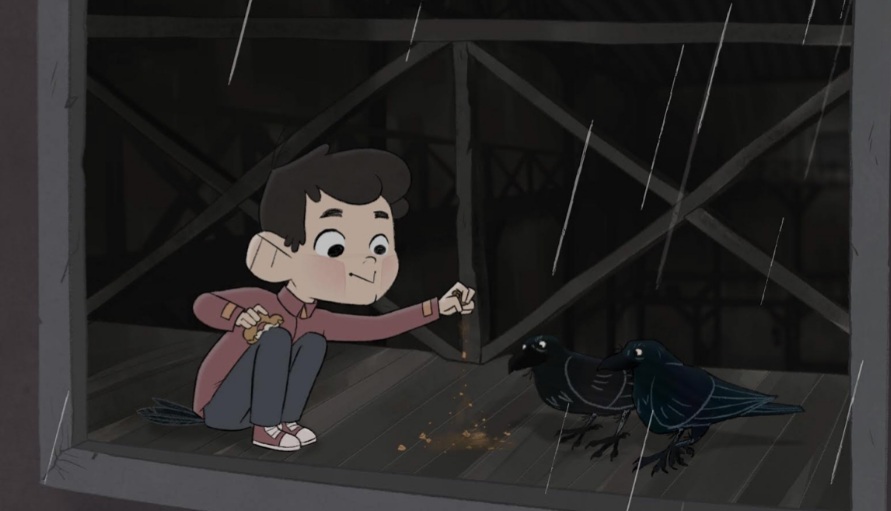 An unnamed young boy's admiration for crows occupies most of his daily routine. Donning feathers and imitating their calls, he enjoys carefree days frolicking about the woods and fields with his feathered friends. School is a very different beast, however, as he is shunned for his visibly strange behavior. As the ridiculing becomes unbearable, his attitude and well-being deteriorate, with seemingly no way out. Everything comes to a head when his bullies confront him in the schoolyard, causing him great bodily harm.
Perhaps Corvine's most noteworthy quality, aside from its downright gorgeous hand-drawn animation, is its lack of dialogue. Through facial expressions, movement, and a stunning score by Suad Bushnaq, the film blends together its diverse audiovisual palette for something that manages to transcend spoken words.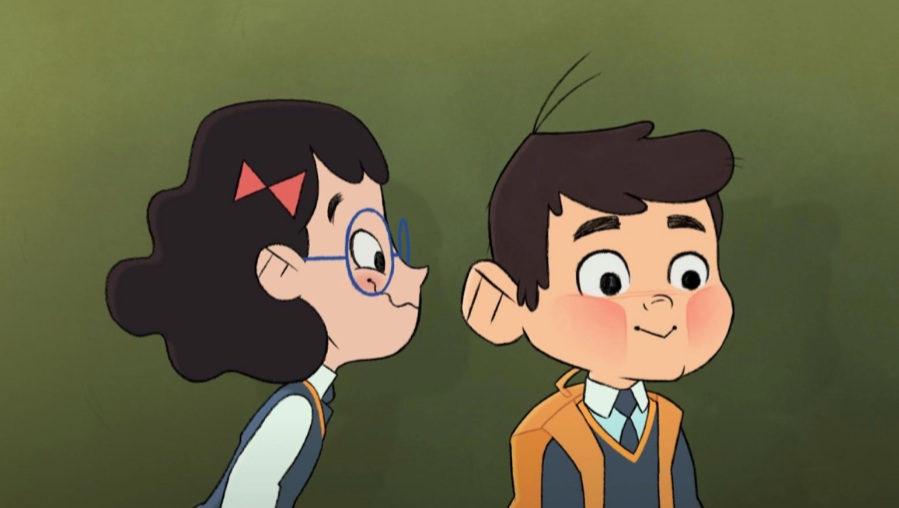 In that same vein, its message also stands out as being bright and positive, without shying away from the long, winding road its protagonist had to take in order to reach it. There are some surprisingly dark and upsetting sequences (such as the schoolyard scene that's guaranteed to make a lasting impression) that also serve to drive the story forward and do so in a mature way that audiences of any age can connect with.