From its handful of sunset-soaked opening drone shots, Down Mexico Way sets itself up for a fun and uniquely engaging ride. The Loco Burro Restaurant & Cantina truck, a fun reference to director Nino Abate's indie film company, rolls down the empty country road, driven by Jim Kennedy (Connor Weil).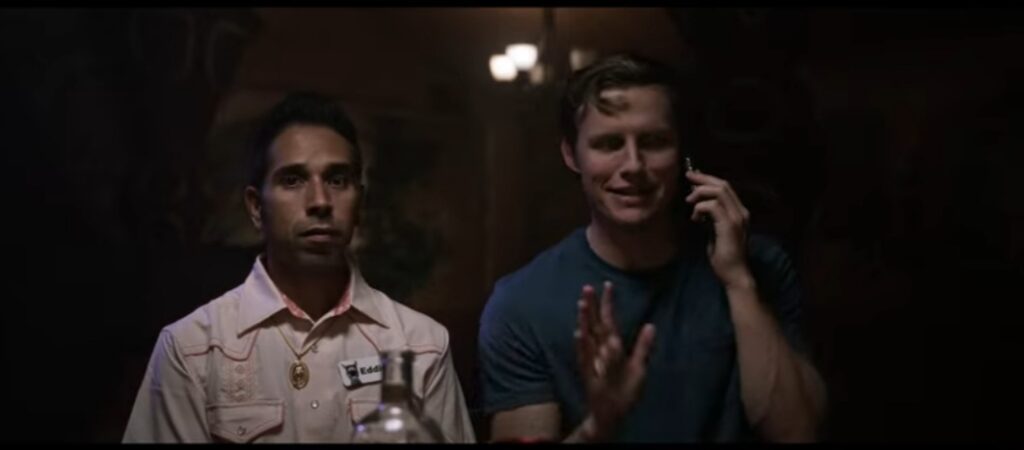 Jim has relied on his good looks to get him through most closed doors, but one fatal error has caused life to quite literally slam one closed in front of him. After being cursed by a mistreated ex, his life is put on a three-day timer, with the only way out being to cause a gorgeous Mexican woman, Rita (Nacya Marreiro), to fall in love with him. The only problem? Rita just so happens to be the betrothed of the nation's most notorious cartel boss.
This out of the frying pan into the fire scenario plays out just about as brilliantly as one might think as Jim and his friend Eddie Gomez (a hilarious Erik Rivera) traverse the seedy environment, with well-timed musical cues accentuating every tense exchange. The soundtrack is memorably used throughout, and with commendable art direction by Teddy Sorensen and measured camerawork from Aiden Chapparone, the short never feels like it skimps on making every scene as vibrant and visually pleasing as possible. From roadside bars to the dingy underbelly of the Mexican underworld, the color palette remains engaging every step of the way.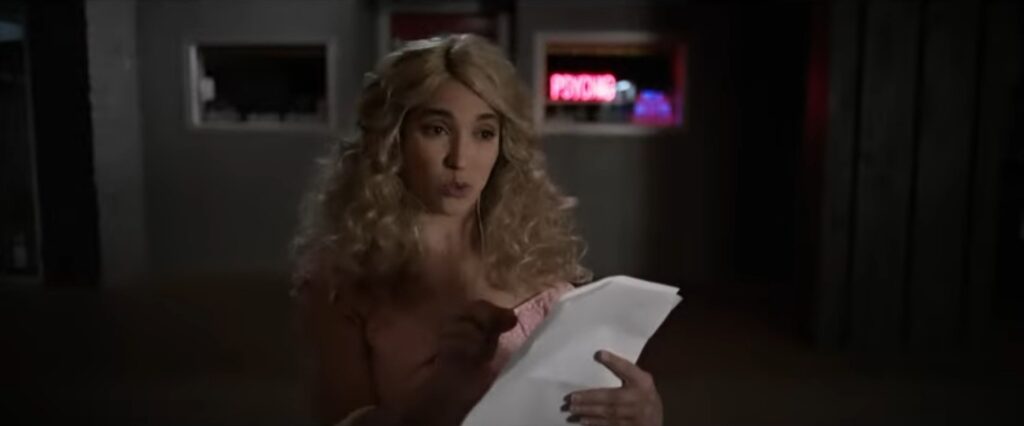 Weil and Gomez are a perfect match, both taking turns delivering zingers that only land the pair in deeper trouble before finally coming face to face with the dangerous kingpin. Pacing-wise, it takes the film a little bit of time to get its groove going, and so do the actors. However, with such a promising setup, writer/director Nino Abate doesn't take long to put every element of this wacky tale into place. It's this concoction of old Western tropes, coupled with the buddy comedy aspect and a pinch of unpredictability, that makes Down Mexico Way stand out.
With every gag, the film gains confidence, and by the end, it manages to let its audience walk away with an important life lesson about laying it all. . . on the line.