With the all the science-fiction bloat flooding mainstream entertainment, it's becoming increasingly more difficult to produce original and meaningful works that project what our future here might be like. In this way, LifeQuest forgoes the attempt to reinvent the wheel in favor of concentrating on the fusion of common tropes into something that is complicated and, most importantly, compelling.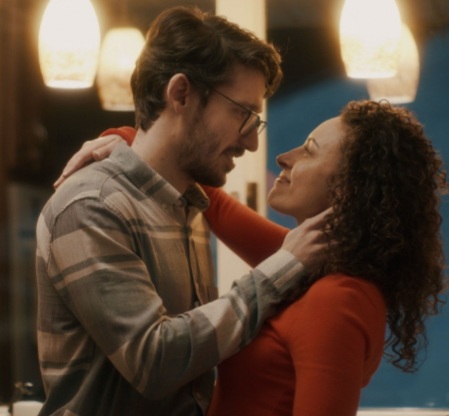 Aspiring physicist Jake (Leighton Samuels) and his girlfriend Lisa (Tricia Alexandro) live their lives seemingly by the highlights exclusively. Kids, birthdays, big opportunities are the name of the game for the happy couple, as the story covers 28 happy years of the ever-growing family. It's when 48-year old Jake is set to leave for what could be the culmination of his studies that writer/director Richard Lounello pulls the rug out from underneath the audience, revealing a new chapter to Jake's life that opens a proverbial can of sci-fi worms. It's a twist hidden behind a handful of subtle details and travels down a darker, more dangerous path. Samuels and Alexandro start a little slow, but add more layers to their chemistry as their on-screen partnership expands. Lounello himself has a significant role in the latter half of the narrative that he plays with an effectively cold, callous demeanour.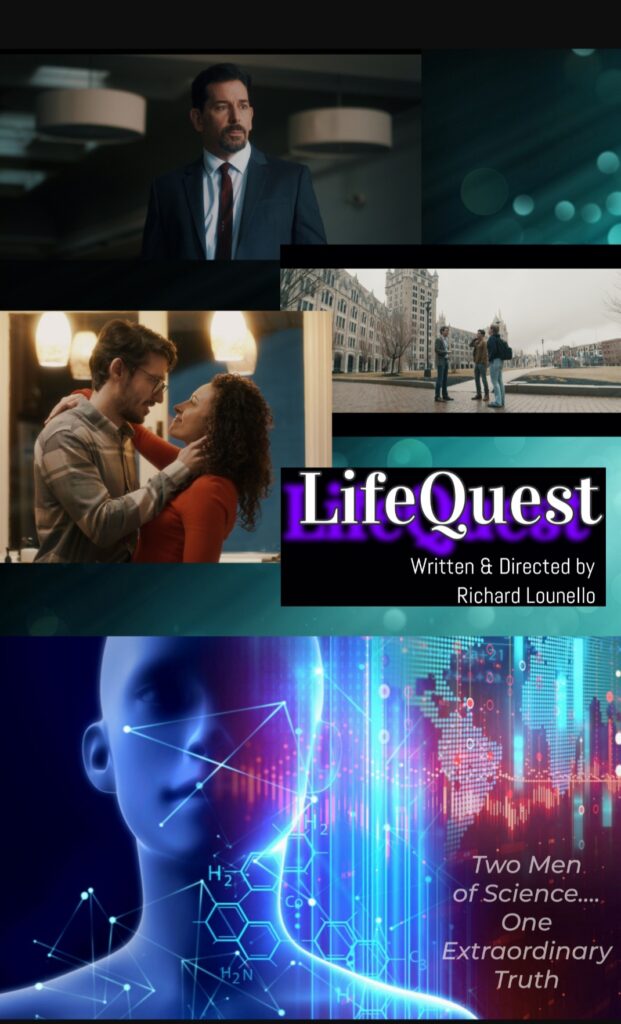 LifeQuest is essentially two stories in one, with Lounello's screenplay navigating religion, science, morality, corporate greed and life's fragility – without missing a beat. The novelty of these ideas has little to do with the success of the film; rather, what matters is how well these ideas mesh with one another to instigate a thought-provoking discussion, which is especially important given the quick pace at which artificial intelligence is developing. A little exposition-heavy dialogue might bog it down, but the current nature of the theming makes the short's message hit hard and should produce some heated debates. . . long after its credits have rolled.