Pivot, from the WIA Vancouver ACE (Animation Career EXCELerator), is a uniquely charming animated short tackling the time-tested message of identity and confidence. Though its premise has been done a dozen times before, the storytelling operates at a refined level few others can hope to reach, making this vibrant little film easily digestible.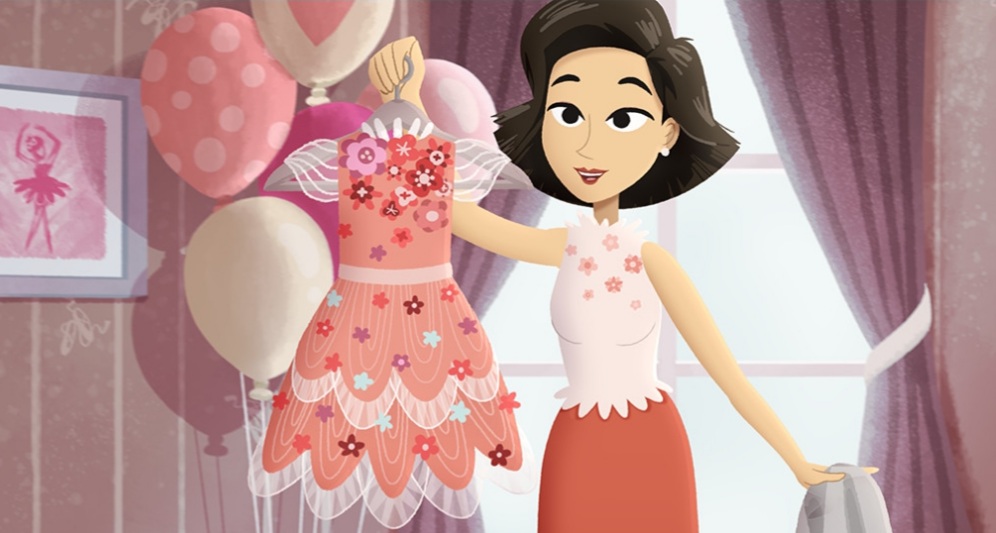 Ashley's day is turned upside down when her mom arrives home with a fancy dress for her to wear. An avid basketball player with aspirations to further her passion, the present isn't as well received as either party would like. In simple terms, Ashley prefers basketball jerseys and shorts over lacy gowns, but lacks the courage to voice her choices. Uncertainty takes hold, pushing Ashley to make a seemingly impossible decision.
Director Ana Gusson and screenwriter Robyn Campbell convey the complex nature of this struggle through non-verbal means, with voice acting limited to grunts and sighs exclusively. The animation department and the score of Eva Pekárová truly tie it all together, commendably executing the 'show, don't tell' aspect of filmmaking. The animation is simple yet stunning, using vibrant colors and textures with a hand-drawn style.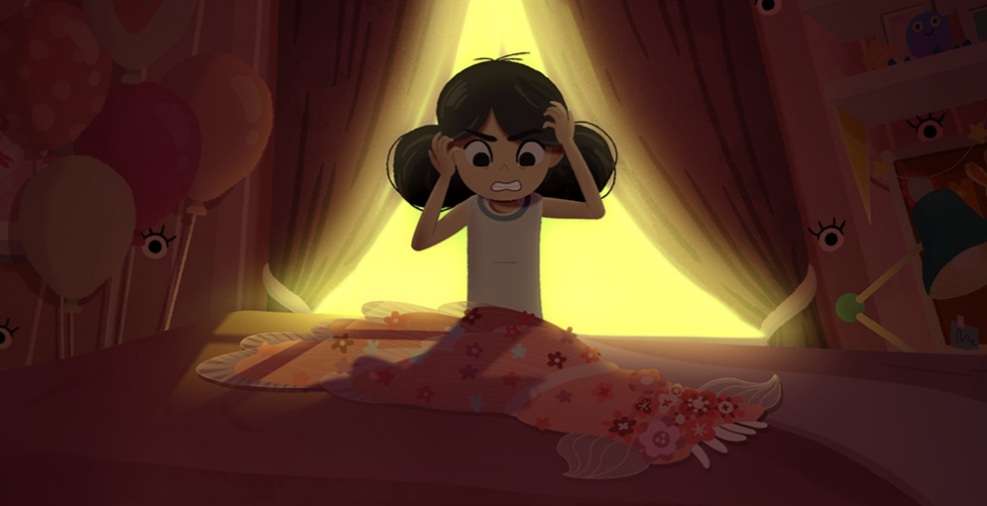 Where Pivot truly takes it to the next level is during its harrowing confrontation sequence. Ashley is finally forced to wrestle with her doubts and insecurities, which take on a hellish form in the pursuit. It's this unexpected venture into darker territory that lends credence to the short's complex themes. Horror is at its best when the monster is a mere suggestion of the fantastical at work, when it serves to lend physical form to irreconcilable fear. The filmmakers pull this off seamlessly, never crossing the line.
Though this shakeup ends up being the only real surprise of the short, this little scene alone makes Pivot worthwhile viewing for both adults and younger audiences. It's heartwarming through and through, with a powerful message at the film's core about growing up and finding yourself.