Our own inability to form relationships is becoming a bigger problem than any of us would care to admit. Fresh off a global pandemic and in the midst of a technological revolution, a large percentage of the global population struggles to find themselves with others. It's a fact of life that is given a dark twist in Hannah Bang's award-winning short film My Nights Glow Yellow, with the writer/director posing the question of how this primal need can be turned into monetary gain.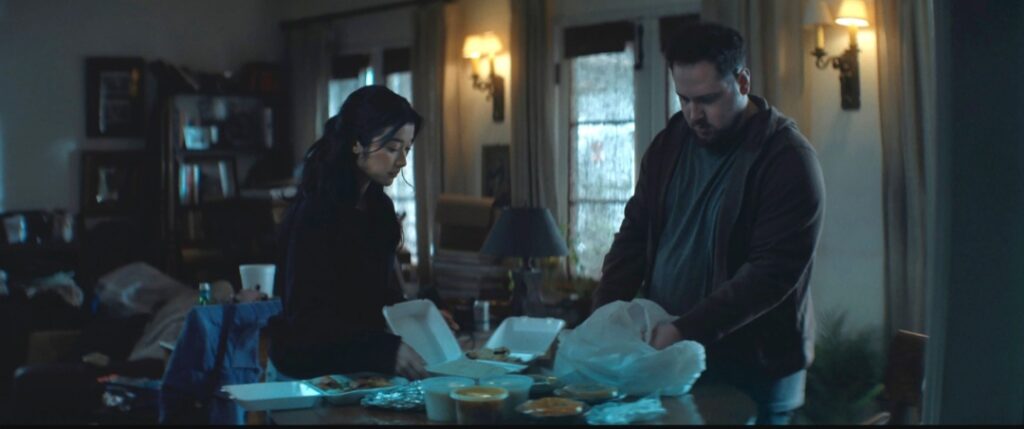 We are introduced to K (Michelle Mao) as she struggles to get by in her everyday life. As a platonic escort (basically renting a friend to talk to), she gets paid to go out and make conversation, but nothing more. Interaction is all her "clients" crave, but it feels unnatural to K, who slowly but surely begins to develop her own yearnings for a meaningful connection with someone. After a chance encounter with Michael (Matt McGorry), one of her clients, this process begins to manifest even stronger as she is eventually pushed to act on her natural desire for real communication.
This premise might sound simple or familiar at first glance, but to call it either would be doing a disservice to Bang's clever exploration of our species. The more you think about it, the more disturbing it becomes, morphing into something utterly tragic by the time K has her own breakthrough. Mao is irresistibly compelling as K. What she sells is what she eventually seeks, and this realization is a powerful arc for her character to experience.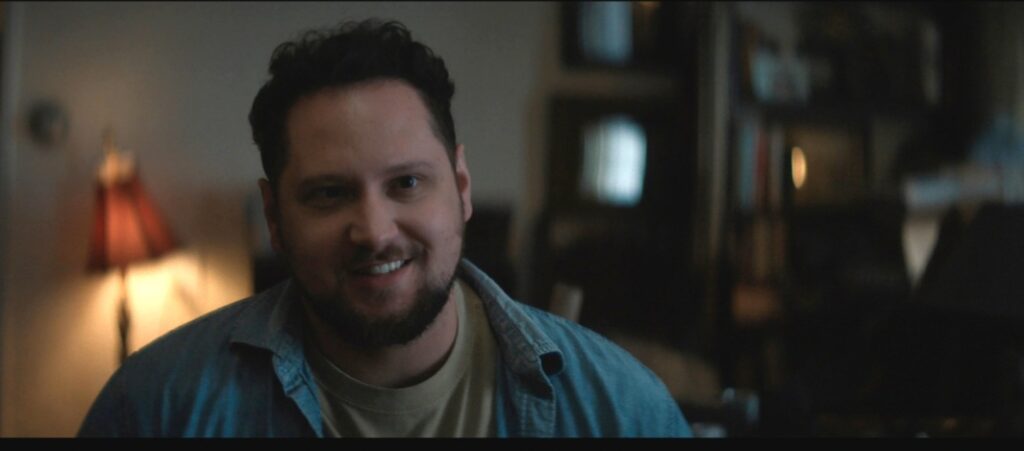 The short's cinematography is both striking and expressive with its strongly saturated colors. DP Mingjue Hu's work often seems to draw inspiration from Marcell Rév's style in Euphoria. Not only does it help draw the audience in, but it also presents a more subjective visual aid to follow K's journey. McGorry also deserves major praise for playing someone who's clearly lost sight of what his liaison to K is supposed to be. It's no easy role to pull off convincingly, but McGorry's calm demeanor peppered with sudden bursts of anger is the perfect foil to Mao's more laidback attitude.
Bang not only has solid ingredients to work with but rather timely ones too. Isolation and social ineptitude are themes that loom large in today's society. There's no easy way to put it; we, as people, struggle to make genuine connections in the digital age, despite there being so many options to do so. It's the irony of the situation that drives My Nights Glow Yellow. This concept is so believable and so current, that we might be headed towards it becoming a reality sooner rather than later.