Just how elusive is the truth in the digital age? How much of what we are allowed to see is the full story? These are the two questions looming over Neer Shelter's tense Academy Award-qualifying short film Perspectives, which is based on a true story.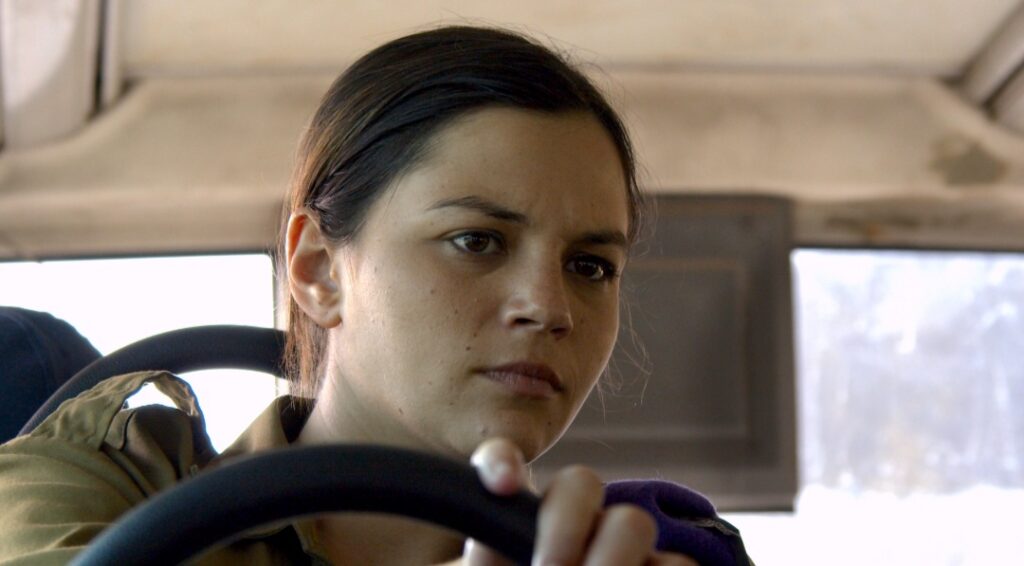 Reunited with her significant other (Carmel Bin), a young soldier (Joy Rieger) boards a bus in Israel, only to become weary of a suspicious passenger (Carlos Gharzuzi) with an oversized jacket. With the lives of all the passengers and her own potentially at risk, it's up to the soldier to determine a plan of action. Tensions become heated as those onboard eagerly begin recording and broadcasting the encounter. Director and writer Shelter is juggling a lot of moving parts at the same time, and the film is better off because of it. The presence of livestreams, CCTV, and creative camera movements proves a powerful tool for immersion, as well as some very welcome commentary on social media.
Needless to say, it's a near-total assault on the senses that makes good use of POV angles and tight closeups to frame its subjects. At certain points, Itay Goldstein's found-footage-oriented cinematography can almost feel like a chapter of the REC franchise or V/H/S (minus the supernatural horror). This lends the short a gritty, albeit very familiar, look. Rieger is a strong lead, forced to make tough calls with so much at stake, and Gharzuzi holds his own in a role full of worthwhile surprises. More impressive is how the short navigates tricky geopolitical circumstances to focus entirely on its own agenda, that of subjective truth, and how the online world passes judgment.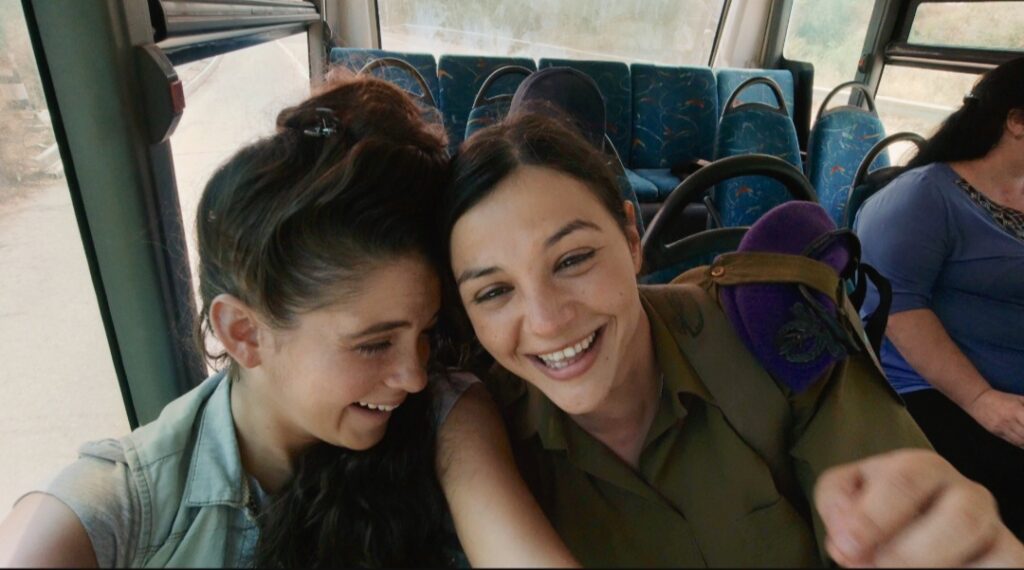 Crises on moving vehicles are definitely a trope done a thousand times at this point, but given the imminently real threat at hand, there's no denying how this film manages to stick out from the crowd. Not only is it current with its setting, but its integration of how modern technology plays a part in these events is also a key takeaway and something the filmmakers clearly wanted to address head-on.
Perspectives doesn't criticize nor do they take sides, rather leaving the door open for contemplation. And at just under 9 minutes, that's quite a stellar achievement to boast about.