Film is a visual medium and storytelling is an Irish birthright. Colin Hickey takes both of these to new heights in his dialogue free feature film THE EVENING REDNESS IN THE SOUTH.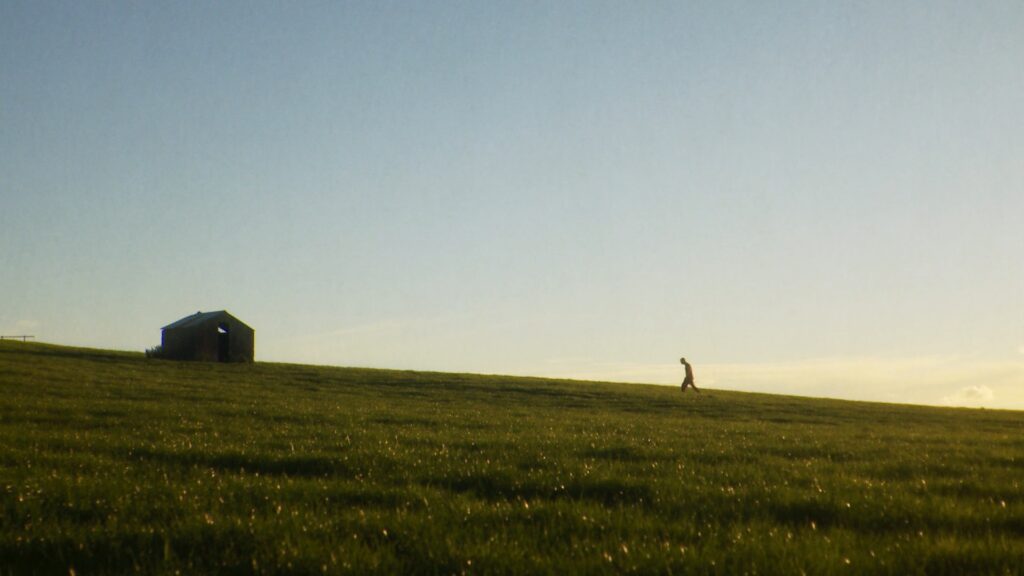 A visual stunner, Hickey takes us on a poetic journey about the human experience of life. The visual tone poem follows several Irish workers on building sites as their daily work and family lives become infused with their deepest memories, dreams, anxieties and desires.
Filmed in County Cork Ireland, each frame is more breathtaking than the next. The compelling visuals have a soul all their own. Painted skies, along with the formation of clouds, create unspoken heavens throughout the film. Lighting and shadowing takes the audiences eyes to new levels. The billowing cigarette smoke is hypnotizing to watch. The lush landscape shows a simpler time and the true beauty of the world we live in.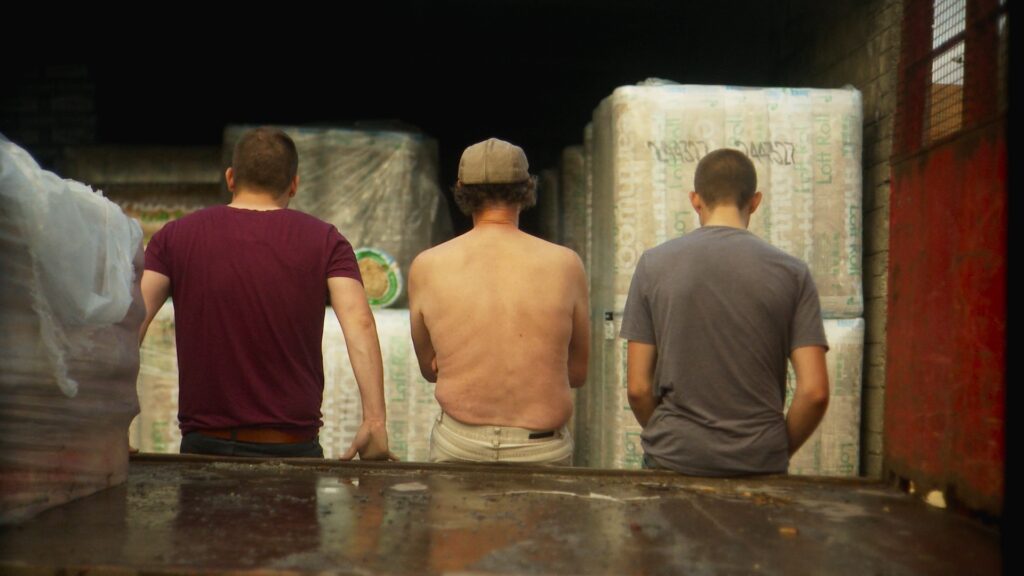 There's a heaviness to each character. An acceptance of knowing this is it. A solemn feeling emotes throughout the film. The same feelings play over and over again making this 70 minute silent narrative film difficult for the audience to stay engaged. There is no action driving the scenes – no momentum – just moments for us to observe. No character arc or deeper understanding into who these people are.
We see unnamed memories, mystery loves and painful loss. We see moments of what no longer is and moments of what should be.
There's an ambiguity as to what the story is. The story itself is not crystal clear so it becomes more interpretive.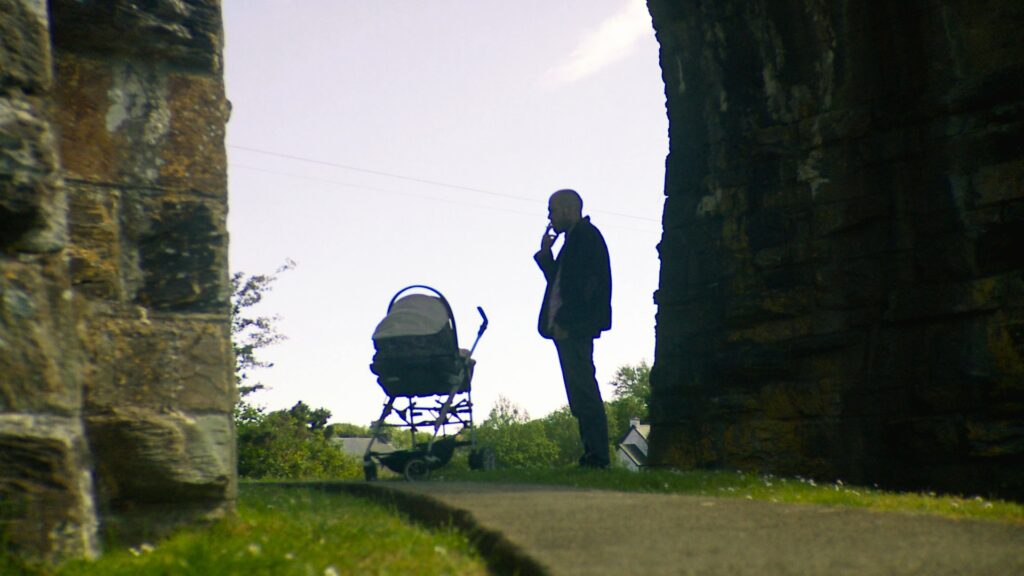 All the actors have created a rich internal life within themselves – including Hickey – who portrays one of the builders. Score adds an angelic layer informing us that God is present. Sounds throughout the film is another powerful component. The stillness of the characters allows us to hear the "noise" of the world.
Hickey's film is a master class on cinematography – an artistic vision of the highest caliber. He wears the numerous hats of Writer, Director, Producer, Cinematographer, Editor and Actor – and he wears them well. He tells a powerful story – about the soulful journey of life.