Inspired by a true story, ABIGAIL addresses the painful topics of loss and grief. The film also addresses the heart wrenching topic of end-of-life decisions and the unique challenges it poses on relationships and the family dynamics.
Max Hechtman and Christonikos Tsalikis both Directed this Award Winning short film. The film captures the raw emotions that go hand and hand with grieving the loss of a loved one.
For those of us who have experienced grief first hand, the realization comes that you can't plan for it, can't control it, nor can you make the pain go away. A piece of your heart is gone forever and we are left with the daunting task of trying to figure out how to move forward without our loved one. We learn that grief is all consuming.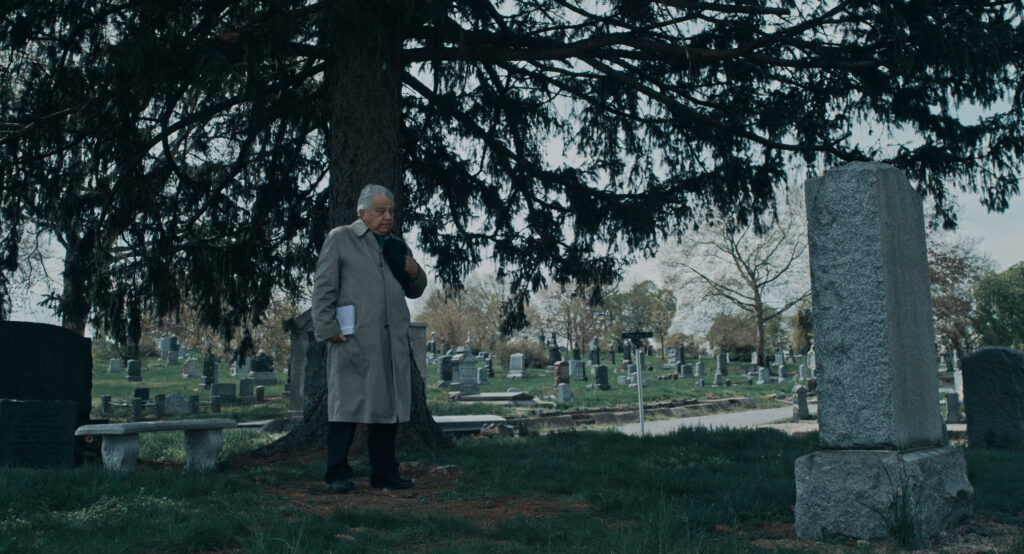 We meet Elmer (Richie Allan), a lonely and elderly widower struggling to come to terms with the death of his beloved wife – Abigail (Elvira Tortora). The circumstances surrounding her death makes his pain that much deeper.
The film's opening immediately captures a loneliness and isolation within the home with the haunting ring of a telephone call. The grey color palette, along with the shadows of light, create a bleak emotional picture. The home is filled with furniture and items from yesteryear. It gives a true feeling that this is a home that was filled with love.
The score (Andres Soto) creates the emotional layer of sadness in the film. We see Elmer gently removing Abigail's clothing from the closet to pack away. He takes a moment to smell her scarf – hoping still to be able to touch some part of her.
The film goes back and forth between present day and one year prior. As the couple share a meaningful Bologna sandwich, we realize Abigail has a love of writing. She also suffers from the debilitating disease of Alzheimer's/dementia.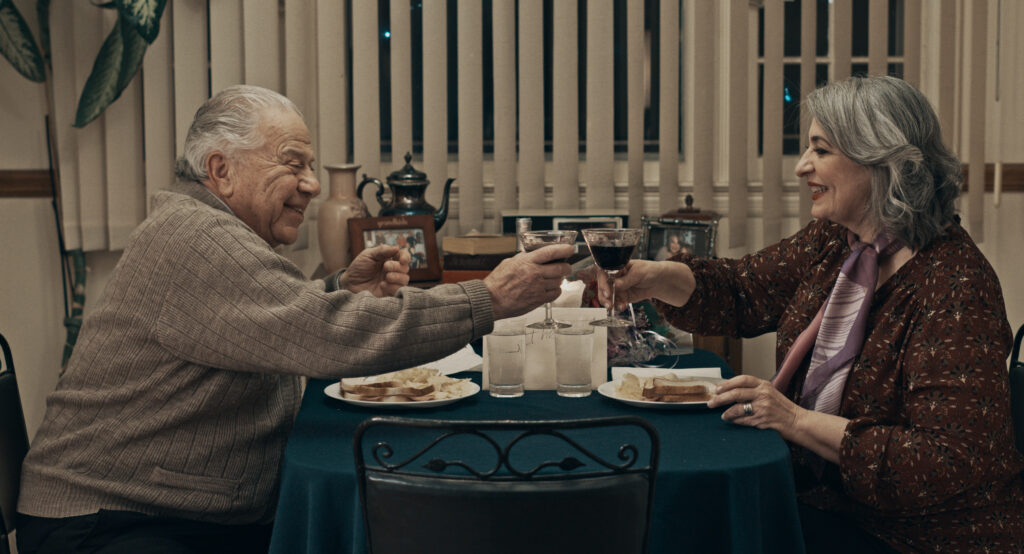 Elmer takes one of Abigail's handwritten journals and embarks on visiting his wife's grave for the first time since her passing a year ago. His emotional subtext can be felt in every footstep as he approaches Abigail's headstone – it is palpable.
A young girl says hello to Elmer and asks if she can sit with him on the bench. It is a heartfelt exchange as she questions him as to whether he is sad – and to whether he loved his wife.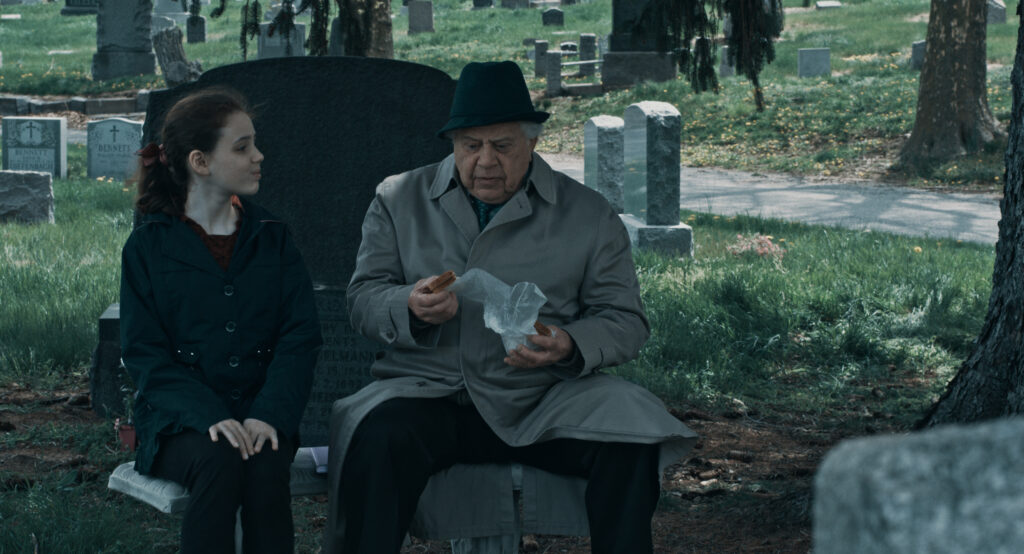 We go back in time once again to witness a conversation between Elmer and Abigail in which Abigail describes wanting to die with dignity. She explains the deterioration ahead of her and "has searched her soul" in making this decision. It is a powerful scene that these two actors capture. Tortora gives Abigail a relentless strength while Allan's vulnerability is visceral. Elmer's desperation plays beautifully opposite Abigail's resolve.
This film not only explores the emotional toll of grieving a loved one – it also gives the viewer a powerful message of hope. If we are open to receiving the signs that surround us – we realize that our loved ones are always with us and that love – never dies.