By Celebrity Writer: Jules Lavallee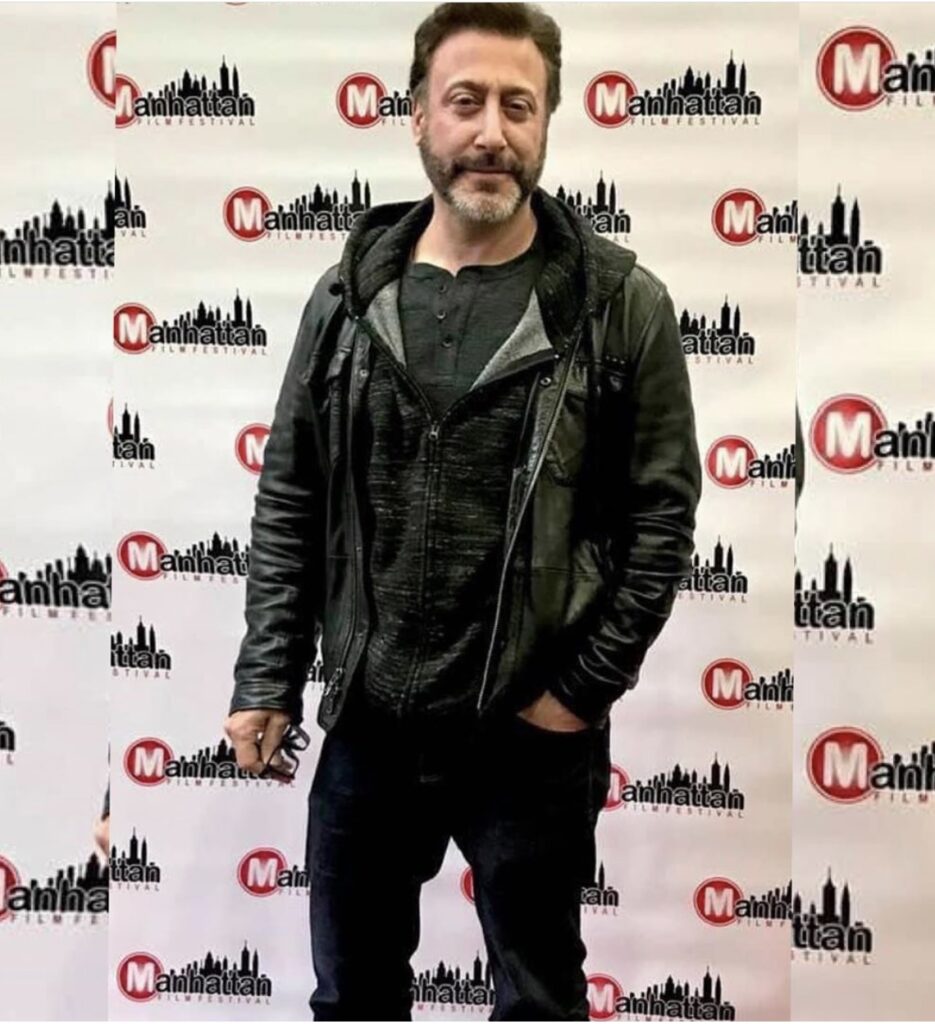 From a young age, the passion for the Arts was present in Anthony Robert Grasso's life. He was a prodigy art major in elementary school. Yet, it was his father's love for old movies and music that inspired him to love cinema. Over 30-years, he has been in a vast range of roles from a grieving father, a conflicted priest, a conflicted artist, a belligerent chef, a desperate accountant, and an emotionally injured CEO turned predator to name a few. His impressive credentials span from acting, directing to teaching. Notably, he received 2 Best Actor awards, one regionally and internationally in the Indie Sci-Fi Thriller, KILL AL, directed by Walter Brandes and Renee Stork, where Grasso plays an alcoholic businessman who uses his power and becomes a predator. With over 55 festivals in the US, Europe, and Asia, KILL AL has garnered multiple Best short film awards, including Best Director, and best screenplay in the US and Japan. Grasso has also won Best Actor in the Indie controversial short film, THE BLIND DATE, a story about the reversal of roe vs wade, directed by Peter Danish, where he plays the role of Adam who meets a much younger Eve who comes over for a "date." We later find out what the date is actually. It has won multiple awards for Best Picture. In addition to acting and directing, Grasso has been teaching for over 20 years at ARG Studio LLC in NYC. His virtual classes during the pandemic have been a huge success with many students. "Many of my students have gone on to book series regulars, guest stars and co-stars on Network ABC, CBS and NBC and cable Television. Very proud of them."
2020 has been a great year for you professionally winning many awards as Director including Best Pilot for EXTRADITION and Best Pilot MY LIFE AS A DOORMAT, written by Ivy Tobin and two nominations for Best Short FRESH AIR, written by Montana Rock.
The two pilots were such a nice surprise and a gift to direct. They are very different in content and genre. EXTRADITION is a political drama that deals with corruption in the government. A Russian hacker ( I also star in ) is summoned to help a diplomat and ends up over his head and MY LIFE AS A DOORMAT is a quirky comedy in vain of the 90's sitcom MARRIED WITH CHILDREN. MLAAD theme is about a woman who is having an identity crisis and gets a rare glimpse to revisit her past to see where she strayed from her natural calling as an artist. Both written by women. I've worked with Ivy Tobin before as she was one of the writers – actors for another web series called RETREAT: RESISTANCE ep 1 that I directed.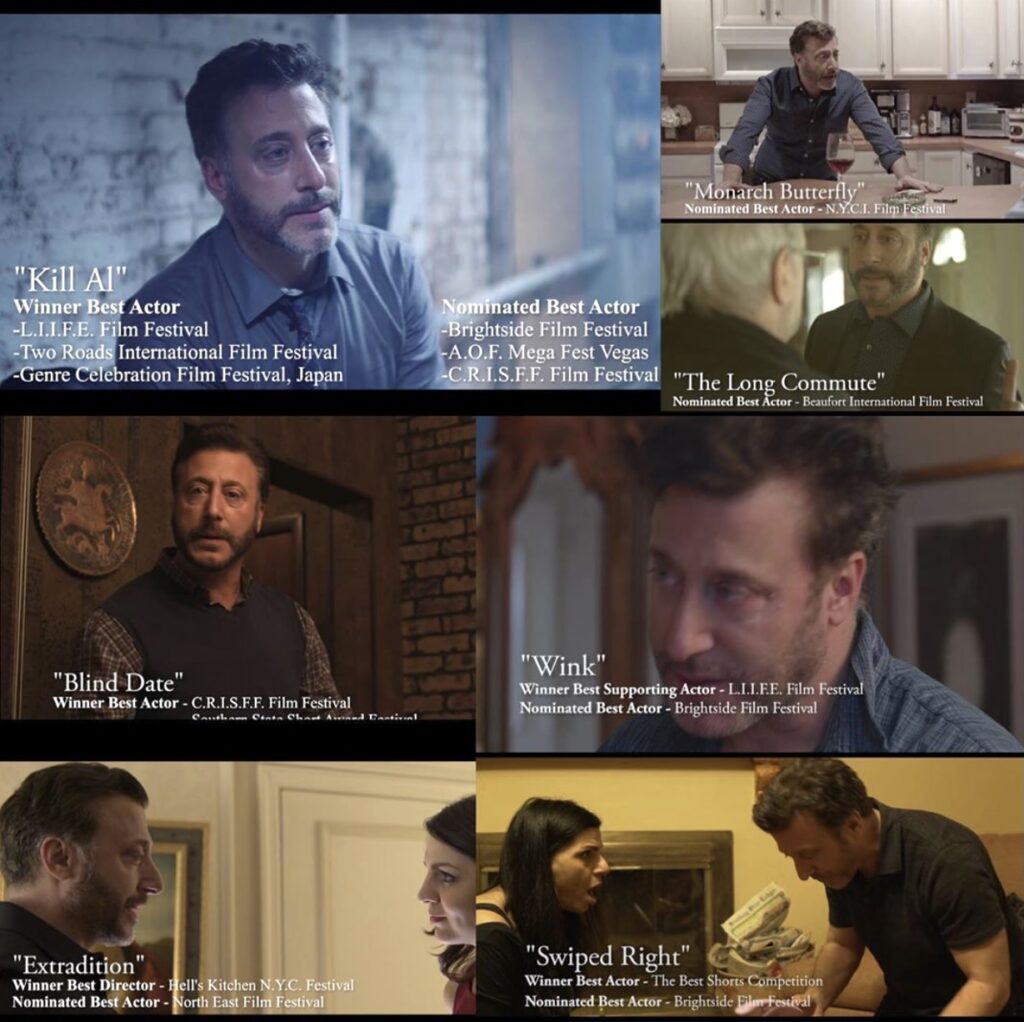 What has impressed you the most working on these projects?
The fact that all of the writers are also actors and each wanted to create a vehicle for themselves that was suited for their type and brand. They each made it happen for themselves and created content. Not an easy task. For example – Kristin Samuelson, writer and lead actor of EXTRADITION, looks like a politician, and Ivy Tobin has a very dry delivery which works well for comedy.
Tell us about FRESH AIR.
FRESH AIR is a very tender drama written by Montana Rock. It's Montana's personal story about his relationship growing up with his granddad who slowly developed Alzheimer's. It's a beautiful story about family, hope, and loss.
As a Director, what did you enjoy the most about MY LIFE AS A DOORMAT? Why do you think this is resonating with the audience?
It's a quirky comedy and I think many can relate to the term "doormat" especially at a certain age if they passed up their dreams to be a wife, mother, and caretaker like Rose in the script. Currently, MLAADM has over 80K FaceBook followers for the group The Society for Recovering Doormats that the book was derived from.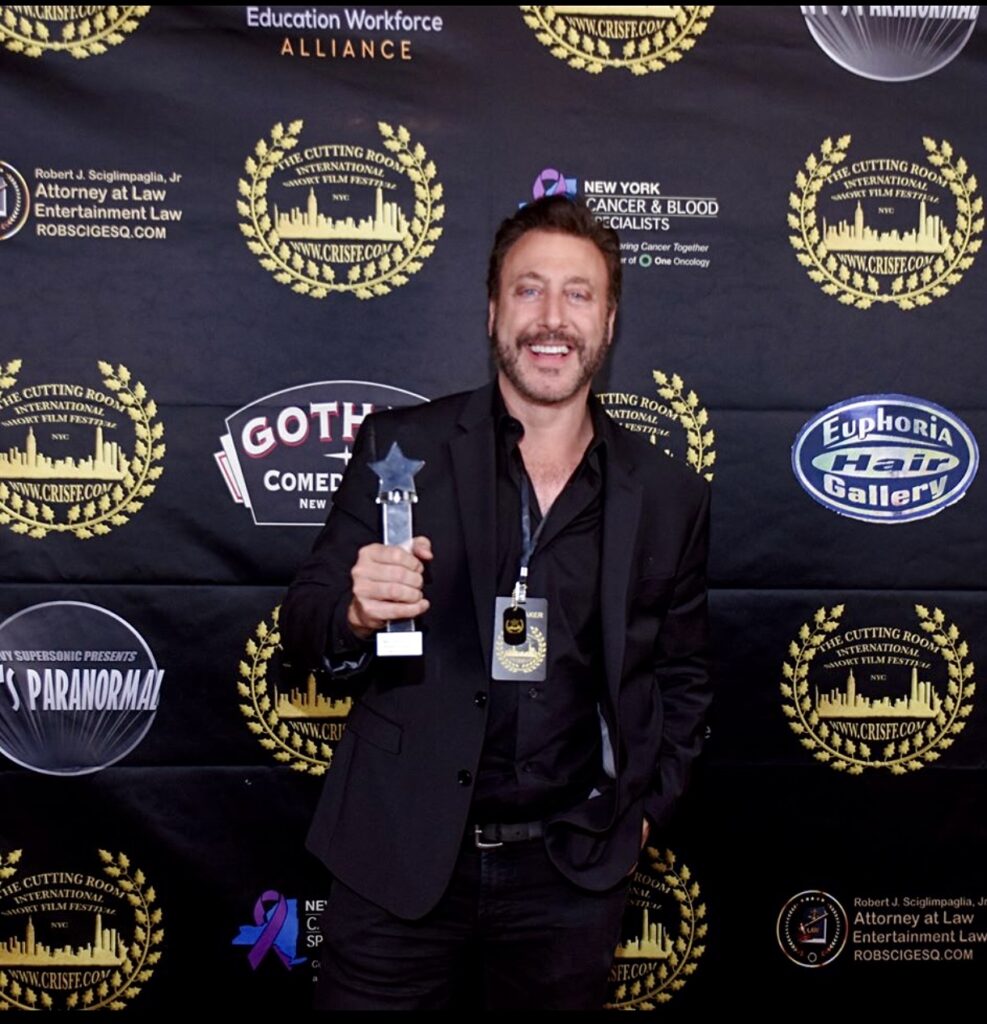 You won Best Director for EXTRADITION, written by Kristin Samuelson. Why is this film timely?
Definitely feels timely especially because of our current political landscape especially now during this election. It's a fun House of Cards Style drama.
You are a busy actor and a well-known Teacher of TV/FILM. How are you setting the virtual stage for students?
I had no choice but to pivot. My classes by nature are all film and tv scenes so we only look at the monitor when we are live and in-person so teaching remotely via Zoom was a great fit. It works extremely well. I currently teach 6 classes online with a student body of over 65 students. Very thankful especially during these challenging times.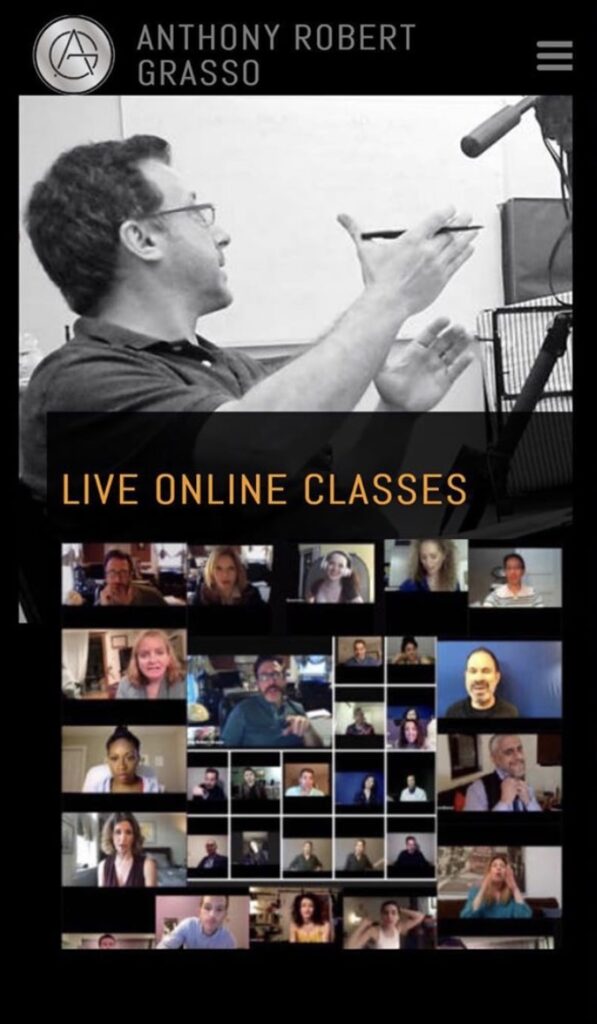 Many of your students have gone on to book roles. Share some of your success stories.
I have had students go onto be series regulars on BROOKLYN NINE-NINE and recurring on HBO MASTERS OF SEX and Netflix RATCHED, Broadway leads in JERSEY BOYS and THE CHER SHOW (musical) and many have booked guest stars, costars on ABC, NBC, CBS and leads in a feature films on a major cable networks. Very proud of all of them. I currently hold a FREE AUDIT by filling out a pop up on my website AnthonyRobertGrasso.com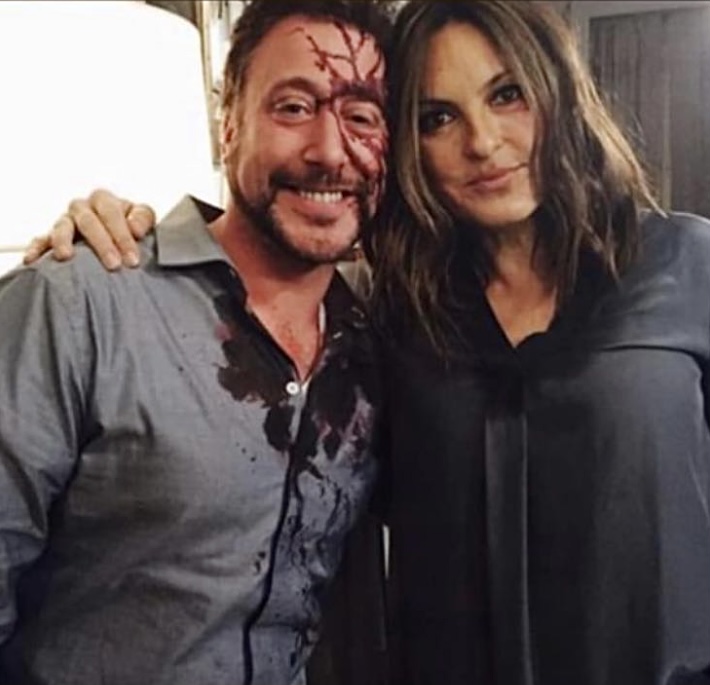 How important is it to keep your artistry alive and ready during these challenging times?
Most important that we keep employment for artists – all us performers got hit really hard. Many are in the foodservice and theatre so it has been very difficult. I know firsthand when I am acting or teaching or directing I begin to feel a calm come over me that all will be ok. And we are here and not going anywhere. It helps to feel a sense of normalcy. I recently had several films screened virtually online in multiple of International film festivals and been nominated for FRESH AIR and MLADM again and it was a joy to see how many filmmakers are still hustling and actors doing their thing and we have a platform to showcase the work. Without an audience it is just a story on paper. One of them Sci- Fi Drama THE SOOTHSAYER was screened outdoors in a park in NJ that I attended. That felt so great and to see it on the big screen with a live audience, Best feeling ever, Never gets old.
What is next for you?
TV Auditions started up again – so let's hope something sticks. My last booking was USA THE SINNER with Matt Bomer, it was a terrific experience. My film SOOTHSAYER part 1 of an Anthology feature. The Director Tom Ryan is waiting on an official premiere but will also likely go to the festival circuit 2021 next year. I also have a short film that I am preparing to direct called CRUMB CAKE that my wife Diane Harrington wrote. And a fun project of a Zoom reading of screenplay competition winner THE CREATOR, a feature film screenplay that won the Downtown LA Film Festival competition. Will be zooming Oct. 21.