Written and directed by Paul Andrew Kimball, The Colour of Spring, an ironically colorless film, begins as a deceptively calm and linear story. Sarah, played by Alexa Morden, is on the rocks with her boyfriend Sam, played by Jamie Muscato. As Sarah's career in theatre starts to take off when she lands the lead role in Macbeth, Sam is left behind feeling inferior and insecure in their relationship. As the obstacles become harder and harder to overcome, the cause of their troubles always seem to go back to the offbeat theatre company Sarah acts for.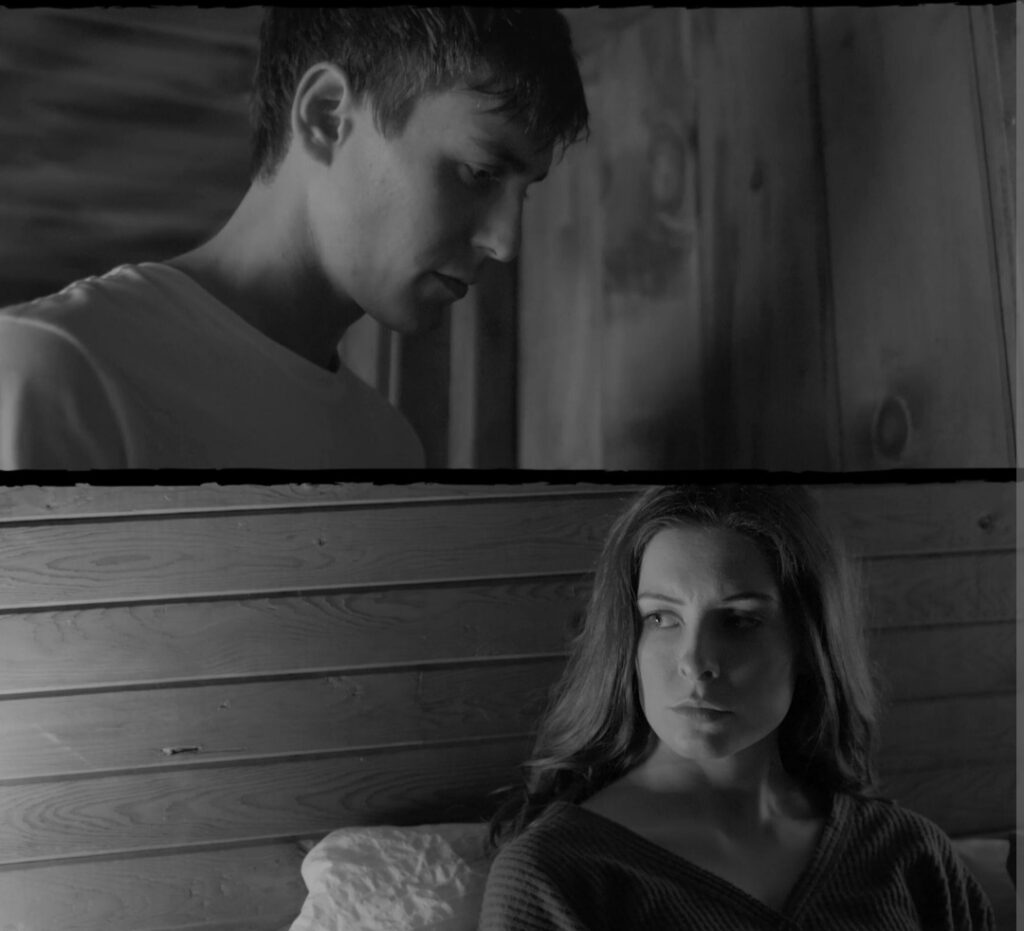 This rather simple story takes a jolting turn when Sarah and Jamie become trapped in a conundrum of time and space. Losing any grasp of concrete reality, the audience is left to sift through the dense symbolism of the script and cinematography. With an archaically poetic script, every line offers a depth that mimics that of the Shakespeare play Sarah stars in. Kimball's lyrical writing perpetuates the idea that Sarah and Sam's lives are a production, manipulatively written and directed by other members of the theatre company. The Colour of Spring makes a bold choice of having the film almost entirely in black and white. Regardless of the possibility of this symbolizing a number of things, this visual statement makes the film stand out.
What the film lacks in color, it makes up for in composition. Dillon Garland's cinematography gives the audience enough stimulating shots to distract from the absence of vitality that is usually provided by a contrast of hues. The complex framing and stillness of the camera are allusive to fine-art photography, reminding many of the artistic expression that is at the core of indie filmmaking. The softness of the macro lens creates a dreamy atmosphere that puts a focal point on the slight shifts of the actors' expressions.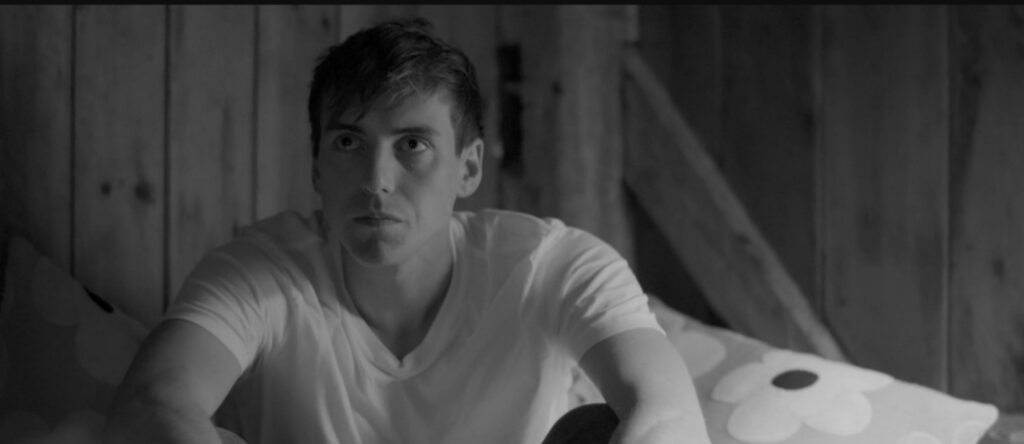 Phenomenal performances are seen throughout the entire cast. Similar to the depth in the script, everyone's acting conveyed such emotional complexity, especially Morden who played the lead. The film opens with an extreme close up sequence of Morden repeating an odd phrase that is explained later in the film. The camera cuts back and forth from her eyes and to her lips as she prepares to go on stage. Every slight movement in her lids and the tension in her jaw expresses an innocent unease that is unaware of what she is truly stepping into as she walks out on stage.
The Colour of Spring teases the border of a psychological thriller, portraying the decline of rational perception in a way that is reminiscent of thrillers such as Black Swan and The Shining. The Colour of Spring is the kind of film that you rewatch in order to find every subtle nuance. It's the kind of film where you sit through the credits dazed, trying to piece together all that's been thrown your way.