FireStorm '77 is a story about the heroism that surfaces when faced with near-death experiences. Broken up into three parts, the film is centered around the 1977 Honda Canyon fire. Caused by hurricane-force winds that snapped a utility pole on the Vandenberg Air Force Base in southern California, the Honda Canyon fire was a tragic disaster that burned over 10,000 acres of land, injured sixty-five firemen and airmen, and killed four people. Through personal accounts from firefighters and air force veterans, FireStorm '77 reveals the unique perspective of the men who were sent into an unfair battle that inevitably ended badly.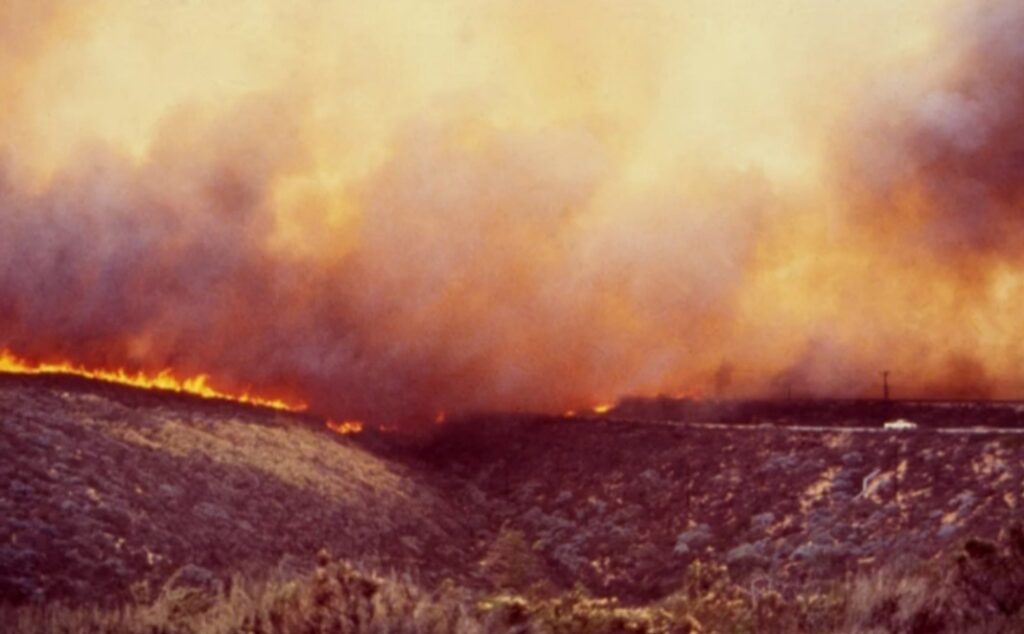 With an intense and resonant score along with engaging editing, FireStorm '77 is a rush of pure adrenaline. The film's immersive soundscape incorporates sounds such as high-speed winds, screams, and 911 calls to replicate the traumatic atmosphere of the horrific event. The eclectic use of different transitions in editing keeps the film from having dull or slow moments. A mix of archival footage, talking head interviews, and reenactments also contribute to the consistently well-paced story structure.
The strong initial background on the survivors sets the narrative up in a way that allows the audience to connect with their story. With little to no training and experience, these men fought for their lives, banking on luck to get them out of danger. Watching them breakdown over the trauma they've carried for over 40 years is sobering, to say the least. FireStorm '77 highlights their honorable actions and advocates for better training.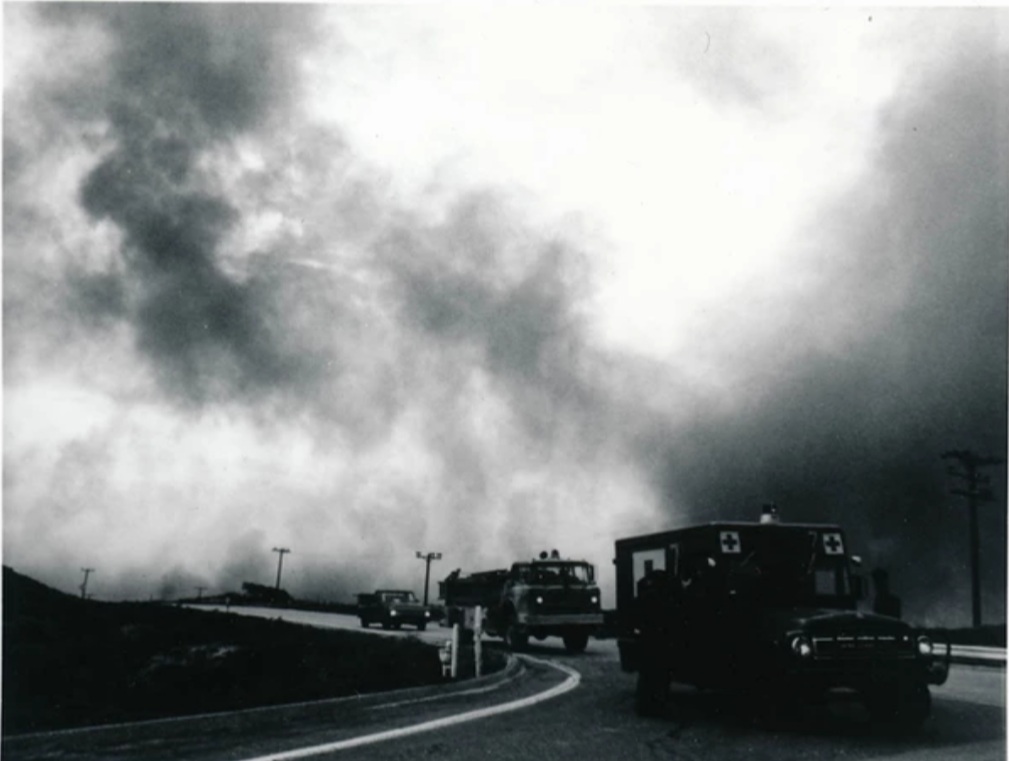 At the heart of the film is a message about the PTSD that comes with being on duty. Studies have shown that more firefighters die from suicide than in the line of duty. FireStorm '77 opens the door to discussing this disturbing fact and addresses the need for intervention.