An obstacle that many short films run into is finding room for character development in such a small amount of time. For some, that obstacle is never overcome. For writer/director Kami Sadraei, that obstacle is avoided with one simple solution, having the film set in a therapists office. What better way to delve into the human mind than in a therapy session?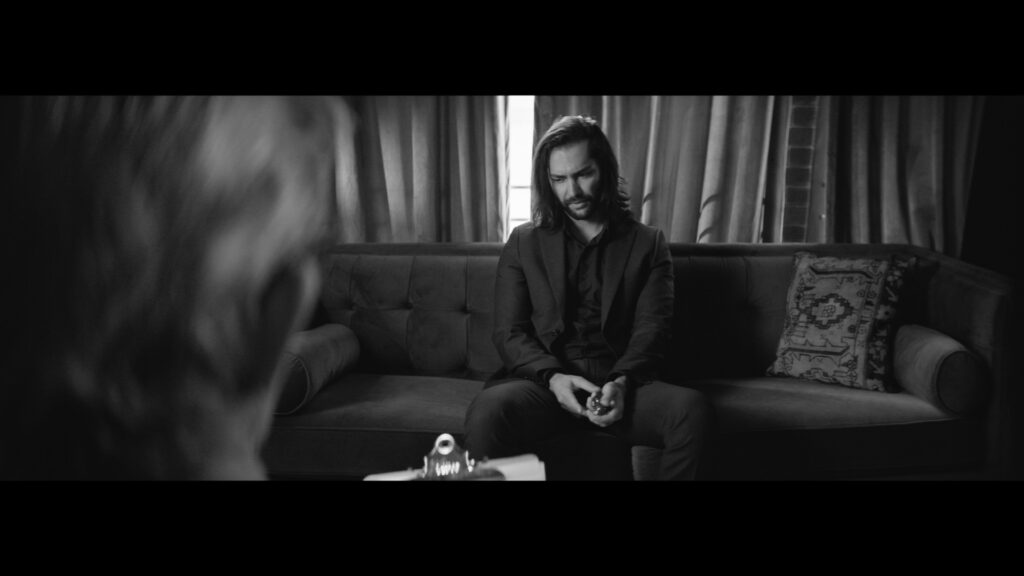 In seven short minutes, The Sleepless tells the story of a troubled man named Jake (Kami Sadraei) who confides in his therapist Dr. Moore (Eric Roberts). Unbeknownst to Dr. Moore and the audience, Jake's confessions are calculated. Starting out normal and vague, his self-reflection slowly becomes oddly specific and takes a dark turn, revealing that although Jake is just a patient to Dr. Moore, Dr. Moore is much more than a therapist to Jake.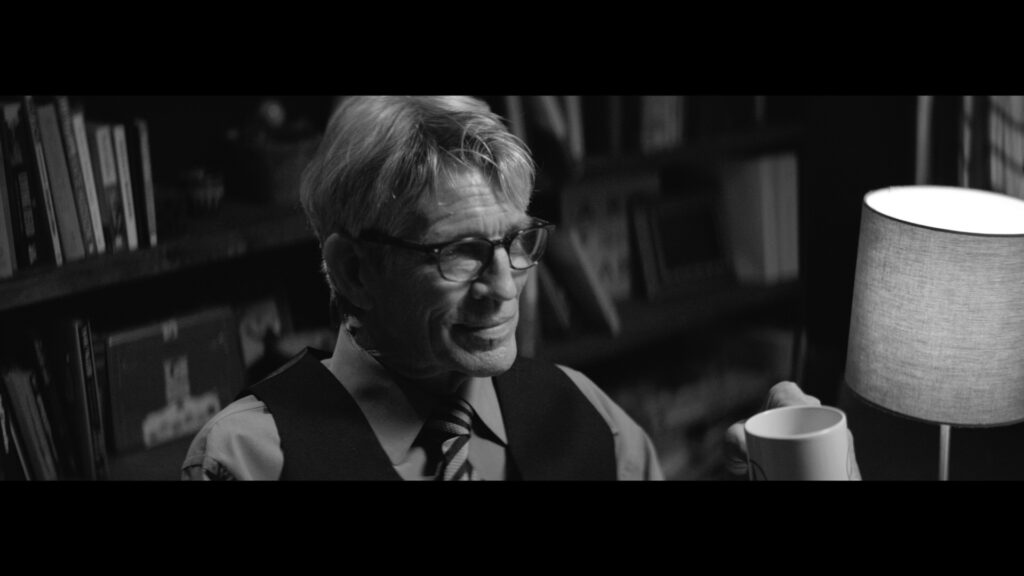 Although the delivery of lines and pacing of the film overall feels rushed, both Roberts and Sadraei give emotive performances. Known for his starring roles in King Of The Gypsies and Star 80 (both Golden Globe nominations) as well as his Best Supporting Actor nomination for the Academy Award for Runaway Train, Roberts takes on a stoic and composed portrayal that remains unphased by Jakes disturbing admissions. Sadraei gives a more nuanced performance, imitating the false emotions of a psychopath. Their performances are accompanied by a haunting piano score whose dramatic melody foreshadows the film's conclusion. If the unnerving music wasn't enough, the black and white film noir-esque cinematography is a dead give away to the direction the film is headed in.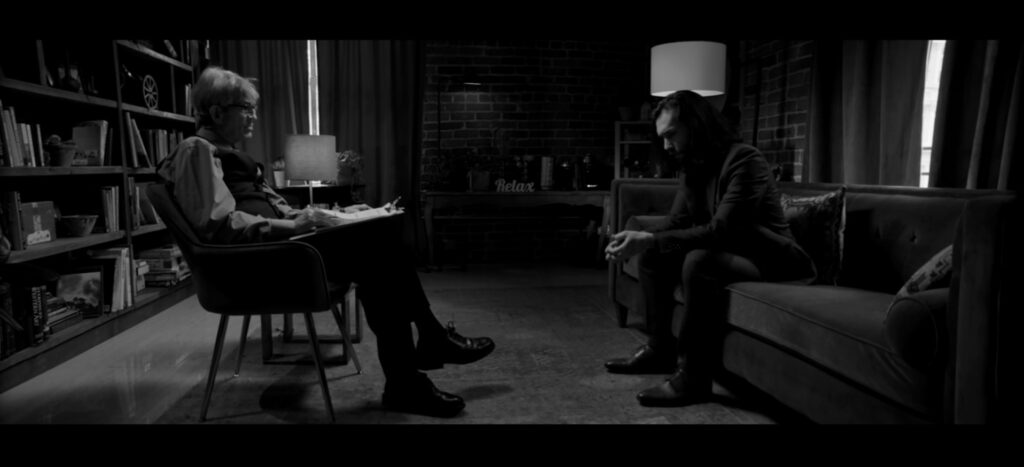 The Sleepless could easily be turned into a feature-length film that explores who Jake is outside of his shrink's office. The film gives the audience enough of Jake's background to understand his motives but leaves space for the audience to wonder what else this character is capable of.