It's 1913. The war hasn't started yet and in the bucolic setting of rural Colorado, whatever societal strife is taking place elsewhere, there's no sign of it in the Award Winning film Jack and Anna. They are a young couple who has just bought a small farm and are ready to embark on a marital life of bliss. What could possibly go wrong in this 14 minute 2019 short by Ksenia Ivanova.
Based on true events, Jack (Kate Smith) is exceedingly loving, ever ready with the affection and Anna Slifka (Brookelyn Hebert) is the pleased recipient. In fact, Smith's attentive performance and the sheer joy that Hebert exudes in response makes us believe in the power of love. However, the idyllic synergy implies that something must go awry and things are about to unravel for the couple.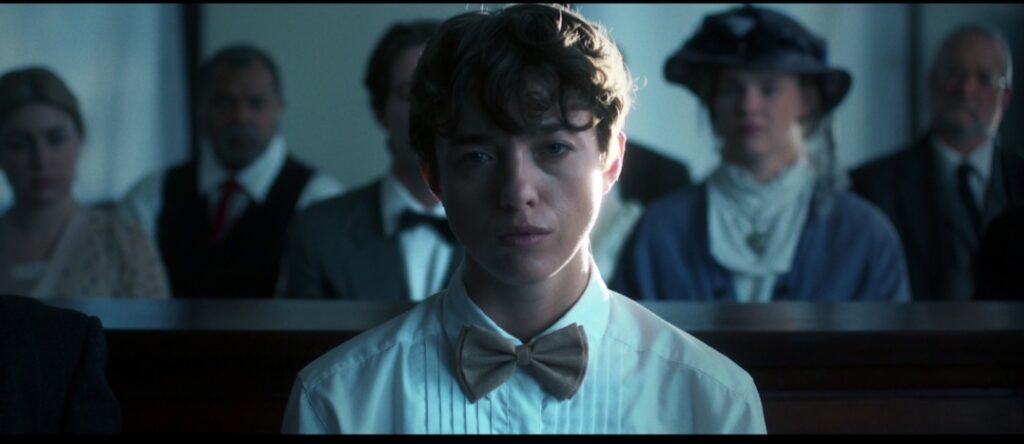 Jack is a woman., Thus, the fairy tale gives way and the drama then plays out in a small town courtroom. A case has been brought against Jack/Helen for impersonating a man and compromising the sanctity of a good woman.
Now, the newspaper accounts from the time make the motive sound pretty straight forward. "I dressed in boy's clothing and came west because I wanted to work my way through college. A working girl hasn't any chance in the east, and I thought I could dress like a man and get work on ranch in the west where I could earn enough by drawing a man's wages to start me in a good school," Helen Halstead testified.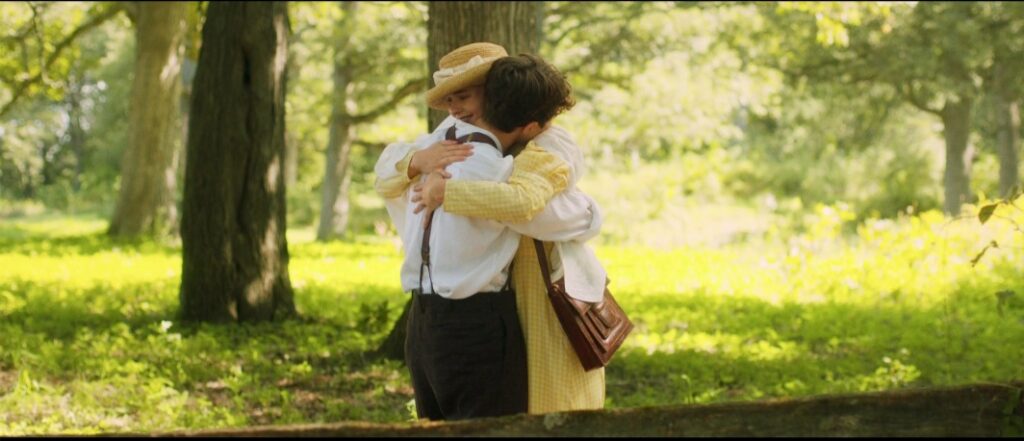 But remember this is 1913, a return to the time brings a pulse to the historical text and piles on the hurt. Jack and Anna have their feelings put on trial, and the low light closeups let us know exactly where the invasion of privacy is focused.
Thus, the shared exchange of pained looks go well beyond the prepared testimony that Jack/Helen offers. In this, the depths of the characters' love is truly revealed, and for anyone who doubts the real thing exists, they cannot look away.
Nonetheless, legal proceedings do not take tears into account, and the arbitrary nature of the proceedings come across in the portrayal of the judge by Dan Flannery. A encapsulation of fairness and decency, his legitimacy must mean the law is correct, and that Jack and Anna are at fault. So we have all the foreshadowing necessary and this ship must go down harder than the Titanic love story James Cameron gave us in 1997.
Of course, we are sunk too, and Smith's lonely fade to black with Ryan Krause's score reiterates that the power of love has its limits. This especially when individuals run afoul of what the majority deems appropriate or legitimate.