The inner workings of one's mind are as complex as a woven spider web: each individual thought, memory, and emotion are inextricably linked through the fabric of a singular cognitive stream, making them impossible to separate from one another.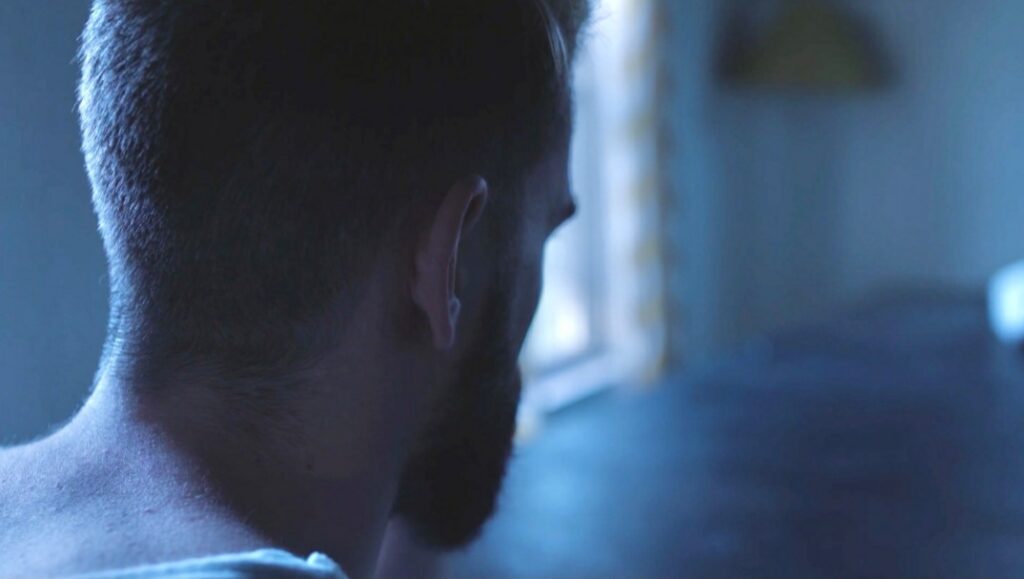 Patrick Stagg's twelve minute short film explores this complex internal system through creative sound design, beautiful cinematography (shot by Brett Sarver) and a captivating solo performance from Marcus Klein.
The Sound takes place within an isolated country home. The film opens on a beautiful, cool-colored shot of trees dancing in the breeze. As the visuals are guided by the backdrop of a setting sun, the arms of the main character (Klein) enter the frame, firmly gripping a shovel. With each dig into the soil, the camera continues to dolly back to reveal the character's face: a young and stoic man, clearly lost in thought as he continues to work away at the ground below him.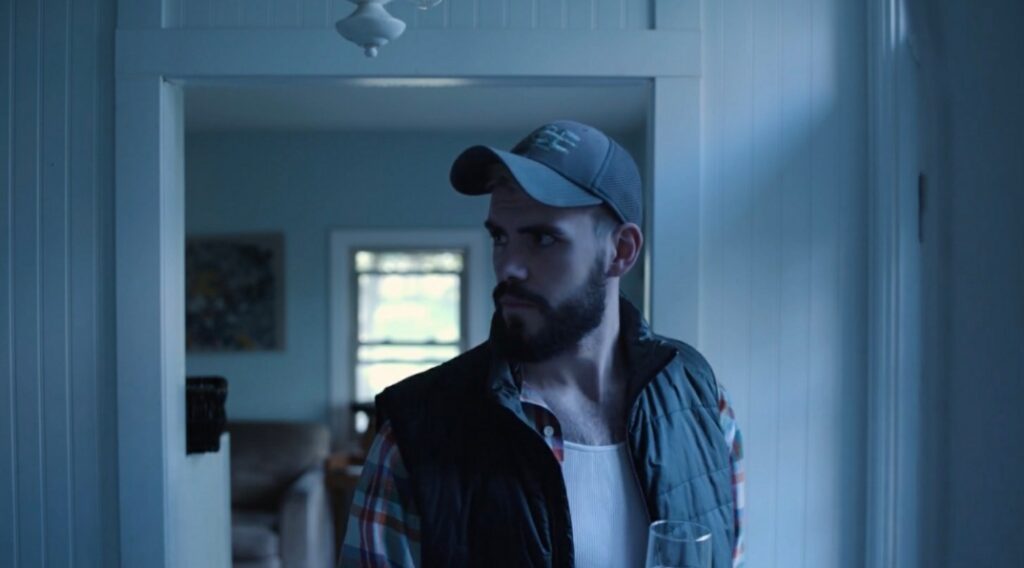 A few moments later, he enters into his home: it's quiet, desolate – a clear indication that he lives alone. He takes a small glimpse at a near-empty liquor bottle on his counter, but resorts to filling his glass with water instead.
He steadily quenches his thirst as he reflects upon the world outside his window. But the peace of the moment is interrupted by a distant "ticking" noise as it emits from an unknown source within his space.
As the film continues on, the sound grows louder and more prominent. It persists throughout the entirety of the night, causing the man to search (and destroy) every nook and cranny of the home in an attempt to find what's causing this incessant sound. He attempts to numb the aggravation of the search with various drinks of alcohol, but the sound is as relentless as the emotions that he is attempting to drink away – all of which are unveiled during the film's final scene.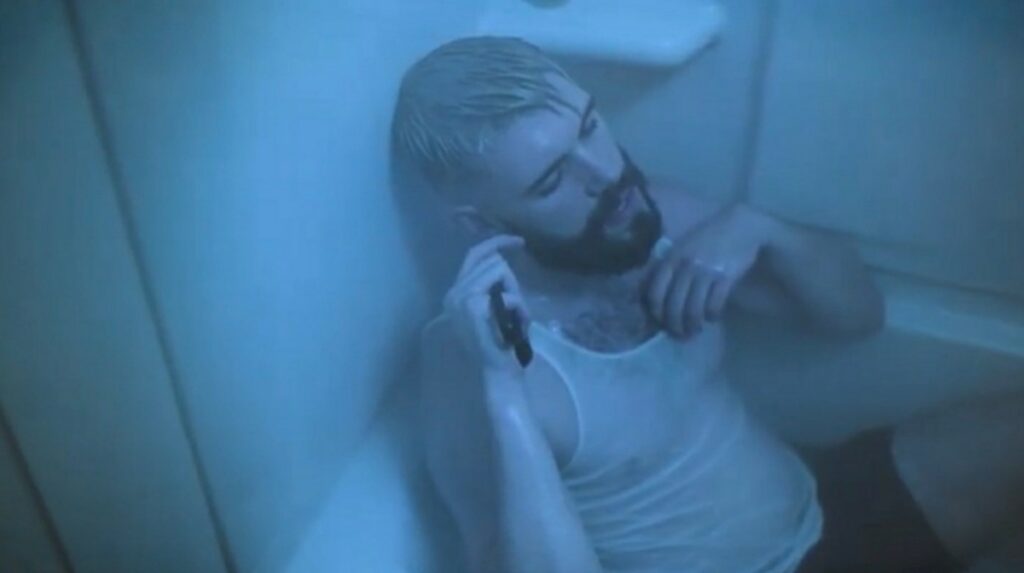 The Sound is filled with an impressive amount of production value (and it's even more admirable that the crew was made up of only two individuals – Stagg and Sarver). The artistry of the piece was beautifully evident. The stylized framing and visceral color tone established a sense of deliberate and thoughtful creative direction that lasted throughout the entirety of the film. Additionally, the acting performance from Klein was simultaneously haunting and irresistible, making it impossible to look away.
This exemplary film is worth the watch, and writer/director Patrick Stagg should feel insanely proud of creating such a thrilling and thought-provoking work of art.