Embracing the Burtonesque style of films like Coraline and The Nightmare Before Christmas, There You Are is a short film about grief.
The film follows a father (Joshua Glassburn) and his daughter (Nia Baker) as they navigate their relationship five years after losing a family member. When getting ready for a yearly camping trip, it becomes apparent that the daughter is struggling to accept that her father has moved on and healed before herself, creating a rift in their lives.

Through a series of conversations and flashbacks, the protagonists realize that the distance between them is only making the grieving process harder. As the winner of countless awards, including best animation at the Los Angeles Film Awards, There You Are is a touching story and detailed work of art that embodies the precision and meticulousness of animation.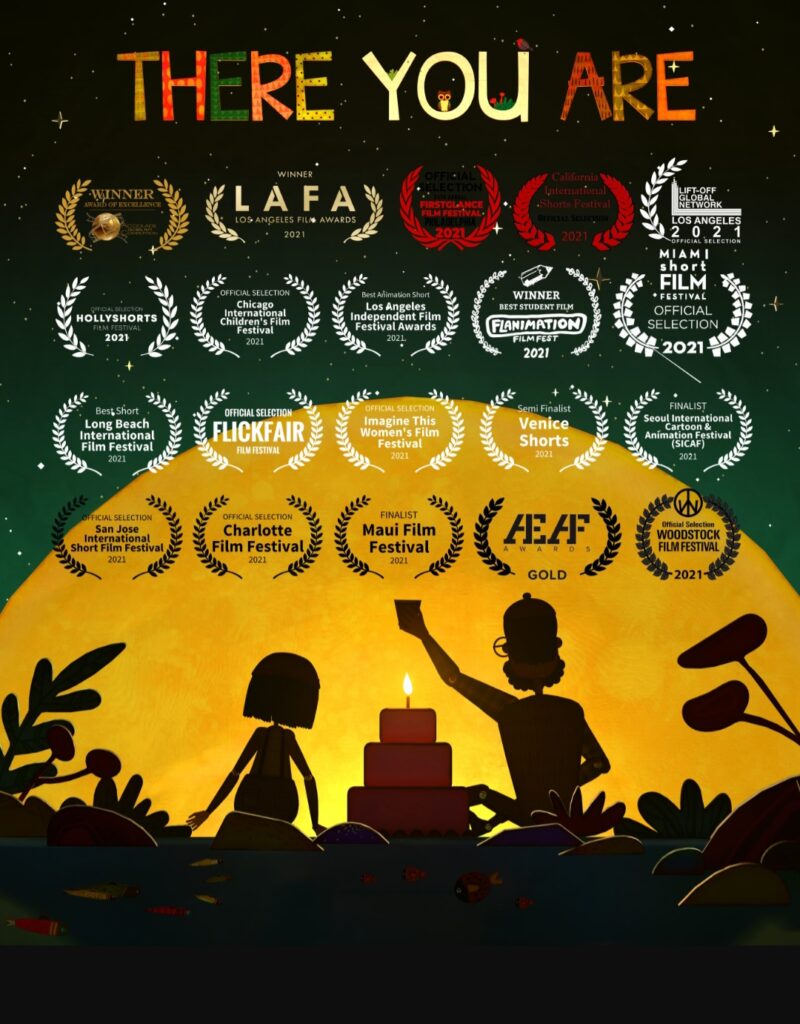 Director and 3D designer Rui Huang sets his story in a colorful and cozy world filled with knitted textures and bohemian patterns. From freckles and wrinkles to the subtle chest movement caused by breathing, Huang does not miss a beat when it comes to the details. The animation often mimics advanced camera work, incorporating slow pans and shifts in focus to make the film feel as real and immersive as possible. One scene even imitates the shake of a handheld shot in order to build tension at the film's climax.

Despite being impressively comparable to the animated work of Tim Burton, this film still stands on its own with originality in its artistic direction. The film's eclectic mix of textures and patterns create a scrapbooked and homemade atmosphere while its melancholic score (Min He) and story exhibit a maturity that counters the childlike associations that come with the genre of animation.
While the film is brief, its impact is lasting, leaving the audience eager to re-experience Huang's animated artistry.