Nathan is a mess. His life as a musician has him living on the edge. He's got no problem lighting up and drinking down, and dreams of a failed life haunt him. All brought to us in a cynical British tone, poor Nathan has his hands full, including accidentally getting mixed up with local mobsters. So sit back – because Lost and Spaced by Roozbeh Tavakoli – won't disappoint. The 58 minute feature film is loads of fun. Nathan takes his place among all those poor Brits who see their worlds crash down around them – for our viewing pleasure.
We enter the film with a humorous caption and a musical interlude that suggests a full on comedy is on the way. But we are quickly alarmed by a gunshot, and the music switches gears to the serious tone of a crime/drama. So we're not sure whether we are coming or going.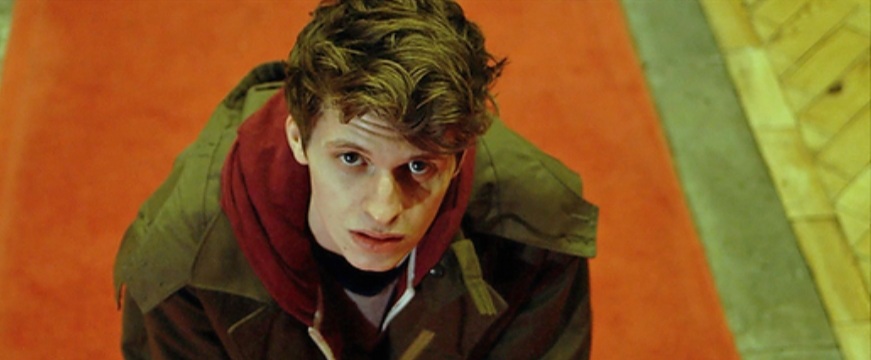 No problem, neither does Nathan (Joel Phillimore). We enter his disheveled studio apartment, and awakened by the alarm, he so doesn't have it together. On the other hand, the lead character does at least have some measure of responsibility.
He makes sure to figure in the time it will take to roll a joint and take a shower before being an hour late for his first appointment. So chill, Phillimore's resigned delivery makes us feel right at home with Nathan's disregard for the way a responsible life is supposed to be led.
But even Nathan must get on his horse, and the music again helps us get a look into Nathan's world. A hard rocking piece with a touch of punk, it seems like he's on the run from everyone. Witnessing his slow motion, concerned traverse through the neighborhood, feels as though the lost soul will never be able to stay a step ahead.
The proof is provided upon the abrupt stoppage of the music. Nathan is forced to jockey with his neighborhood pawn shop owner (Oliver Jolliffe), and with a banter that is clearly not new, the refrain continues.
Piling on, we see the enormity of the musician's economic struggles in his street performances. At multiple locations, his strum in search of pittance is mere background noise against the cinematographic expanse of the city, and the resulting insignificance that James Devonport creates, meanders the notes to oblivion in the cosmos above.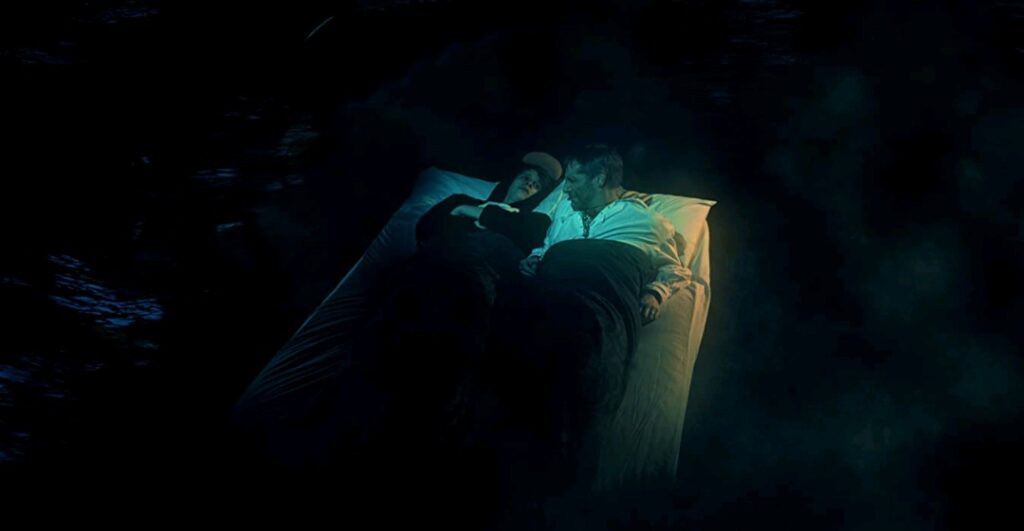 Of course, things can only get worse – and they do. Not only are the local mobsters moving in, which will likely affect the music scene, but Nathan ends up seeing more than he wants to. Thus, the lost and spaced musician lands firmly on the bosses radar.
So the rat race goes up a serious number of notches. Nathan does sleep, though. But his REM cycle does not provide any respite either. His father chases the 20something through his dreams and losing dad's prized acoustic guitar, doubles down on the nocturnal fatherly disappointment.
So we're really off to the races now. Still, there's enough time to slow down to take in the supporting cast. The subtle humor simmers with his equally lost bandmates, a cross-dressing singer with a heart of gold, and an evangelical Jesus saver.
The top prize goes to the priest Nathan is eventually led to. The father knows his way around a razor blade and can mix a pretty mean Bloody Mary alongside his cocaine. Played by Ross Owen Williams, the actor gives us a modern day Friar Tuck who holds court by offering a Rock 'n Roll version of Godly intervention.
In between, the tension rises and the cinematography of the darkened streets and interior settings always makes us feel like the walls are closing in. At the same time, the conundrum is always evident on Phillimore's face and in a dialogue that remains in a perpetual state of flight mode.
In the end, however, Lost and Spaced is really a cinematic sleight of hand. In other words, Nathan's dire and hurried flight isn't really about the chase – but the destination. So magically, the revelation gives us an all expense paid ticket to the humor of England. Unfortunately for us here in America, the itinerary is round trip, and we have to come back. So enjoy the ride – while you can.