Lynchian vibes permeate the short narrative of Kyle Hartford's grim 10-minute oddity Silver Screen Suicide. While he's clearly working with a miniscule budget, the filmmaker attempts to make the most out of a limited setting; his film is both a tribute to classic films of yore and a cautionary tale about escapism. Sure, Silver Screen Suicide feels somewhat awkward, incomplete, deeply DIY – but that's part of its charm.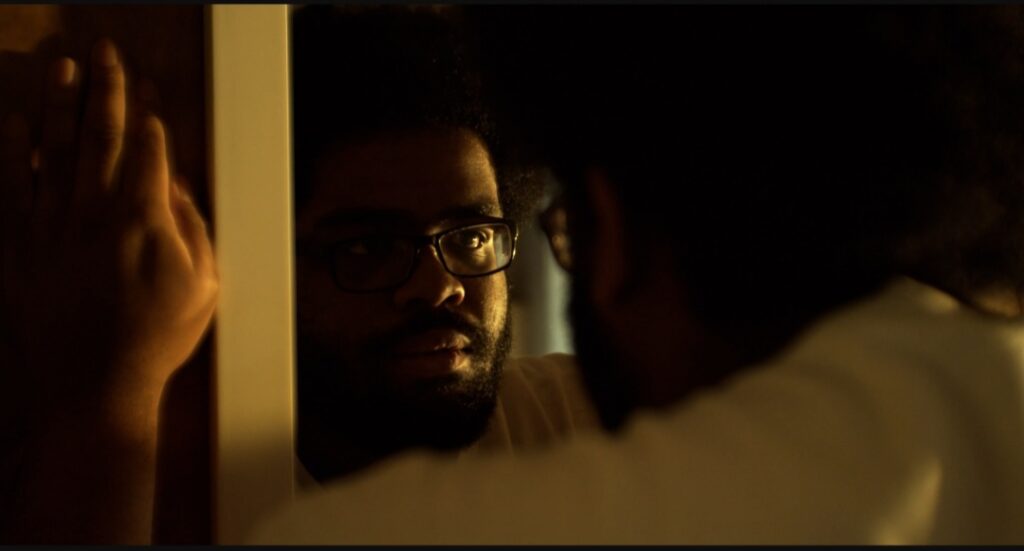 Paulie (DeAndre Weaver) is an alcoholic who dwells in a basement that makes the "Hostel" rooms seem positively jovial. Surrounded by peeling paint and loose wires, Paulie obsessively watches black-and-white oldies starring a glamorous blonde (Clare Lefebure) and a detective-looking gentleman (Thaddeus Harold). When the actress addresses Paulie directly, he's entranced, a slave to her command. It all ends on a dour, somewhat simplistic/nihilistic note.
The foreboding ambient soundtrack by Niccolò Pacella goes a long way in buoying the narrative, imbuing it with a palpable sense of mounting tension. Hartford touches upon themes of alcoholism, loneliness, and obsession but never truly digs deep. Stylistically – the protagonist's inexplicably terrible serial-killer home notwithstanding – he nails it: the mannerisms, intonations, lighting and framing of a 1930's film noir, as seen on grimy VHS, are spot on, albeit used sparingly, in what amounts to a bare-stage scene.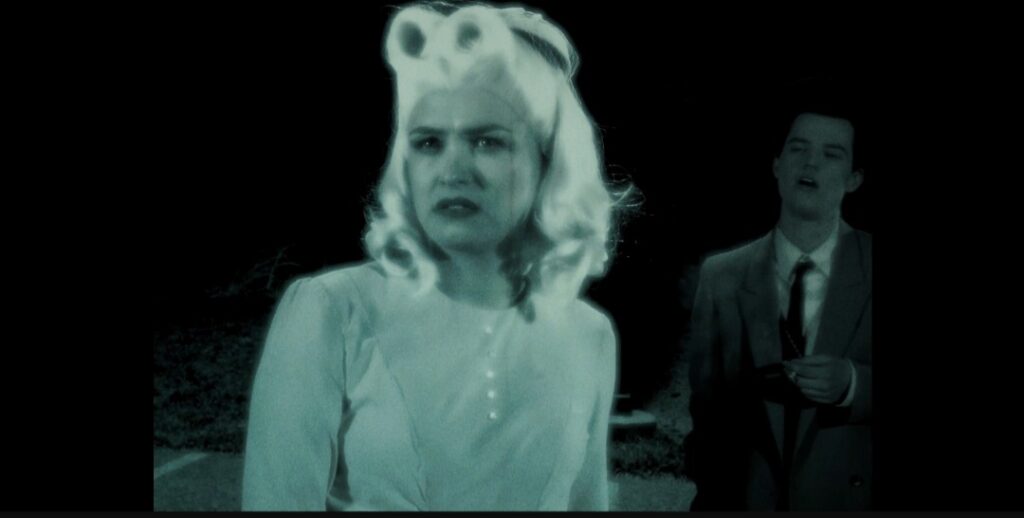 Weaver does an adequate job portraying an alienated loser, but it's Lefebure that stands out as the "dame to kill for". Seductive and eccentric, but also creepy and haunting, she delivers a stellar little showcase. Harold speaks in a hilarious monotone, immersed in shadow, making his overall performance somewhat difficult to judge.
Obsession with media, Hartford seems to say, will turn us all into Paulies. As such, it's a memorable little piece that will hopefully pave the path to Hartford expanding his vision into something deeper and more coherent.