On the Island of Malta, there are 450,000 people, and there's a good chance that no one ever needs to be lonely. 100,000 stray cats also occupy the Mediterranean Island, and everywhere you look, a feline's knowing and wanting eyes can be met. A paradise for cat lovers, Sarah Jayne Portelli has brought us Cats of Malta – and maybe your next vacation spot. The islanders who love them aren't so bad either. But the film still leaves you wanting more background on this unique situation – even if the alluring glances of so many wondrous cats makes the 69 minute film hard to look away from.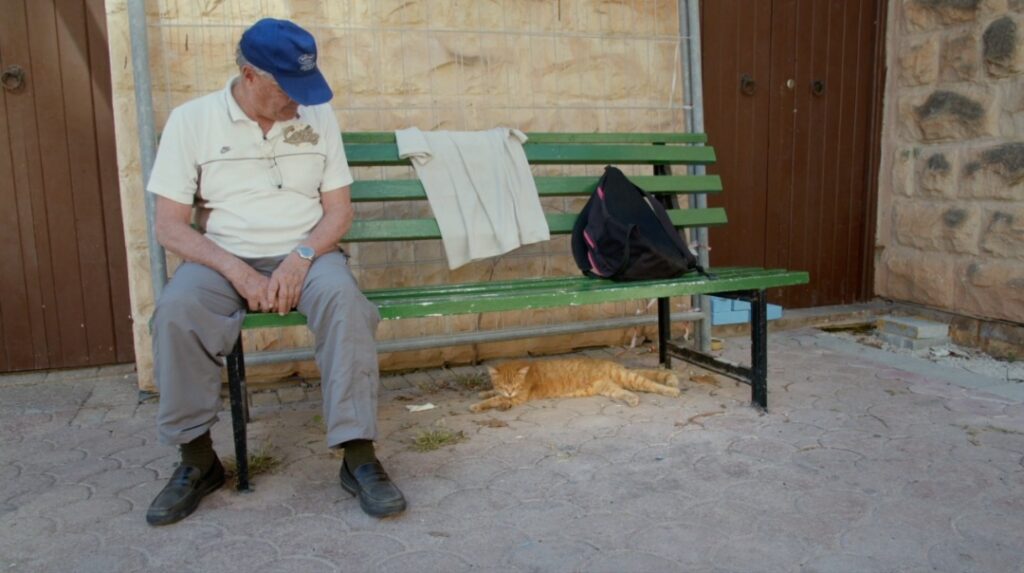 The film fades in, and the very playful score by Philip Vella rides in high like an old Italian wedding song. Almost ready to break out in dance, the cat people then arrive. One by one, Roza Zammit Salinos, Michelle Deguara, Saviour Gilson, Matthew Pandolfino, Polly March, Margaret Micallef, Isaac Muscat, Karmen Coleiro and Caroline Borg start telling their tales. There's nothing not to like, and they all give off a distinct sense of being very alive.
The feeling is reinforced as the remaining credits let us get a look at the island. Shot from above by Ivan Malekin, the structures from the ancient city fit into the landscape like a jigsaw puzzle and suggest that its occupants are comfortably lounging in their togas with plenty of figs at the ready. The cool breezes are not far off either. The beautiful blue sea borders the scene, and as the pluck of the guitar strings us along, we can't imagine how anything could ever go wrong here.
That said, it's time to get down to business. "I was curious as to why there are so many strays, who looks after them and how cats influence Maltese culture," Portelli voices over her intent.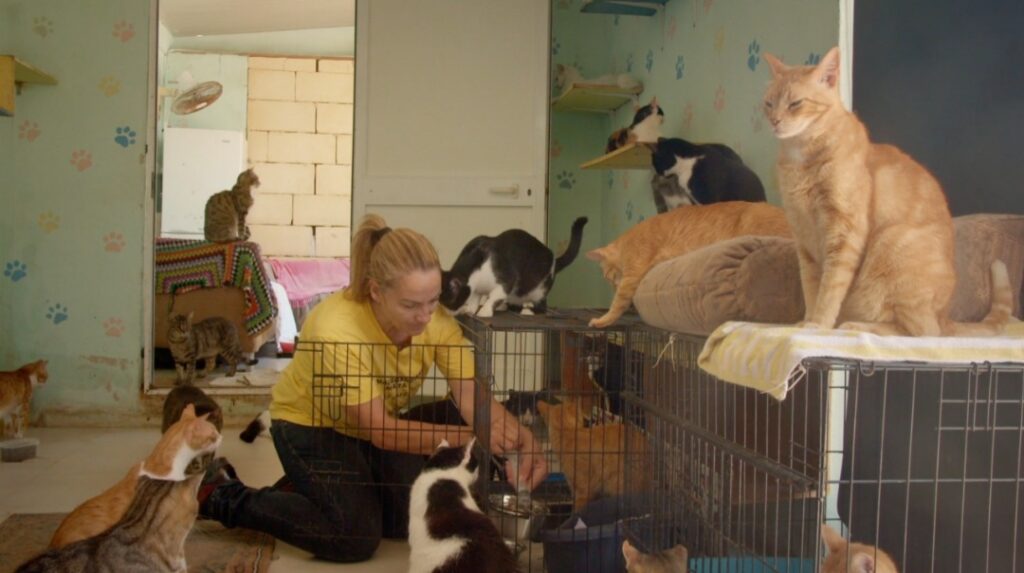 All cued up, little Naanu has our attention. A three legged cat who ran afoul of a dog, her escape from a worse fate was engineered by Deguara and Gilson. The former co-owners of the Two Buoys restaurant, they retell the tale and you can feel the purpose, the passion and the joy in their discourse.
Of course, in between, we spy Naanu and the ambivalent arrogance that Malekin captures clarifies what being a cat lover is all about. We don't care if they are above it all, because cats value independence as much as any self respecting human.
Still, our shared sentience means surrender is part of the program, and Cat Village is just the place. Almost like roosters, three cats show up at Roza Zammit Salinos door at daybreak, and the trio follows her across the street where the nurturing can begin. The kitties all line up for lunch at the village, and they don't just eat and run. Mingling in and out of the little homes she's built, the cats are more than happy to take Roza's hugs and kisses too. All the two way joy, the "elderly" woman, and her cats look as though they may live forever.
There is some heartbreak, though. The village was shutting down in favor of a new development, and the cats, who are inherently territorial, were destined for a less happy home nearby.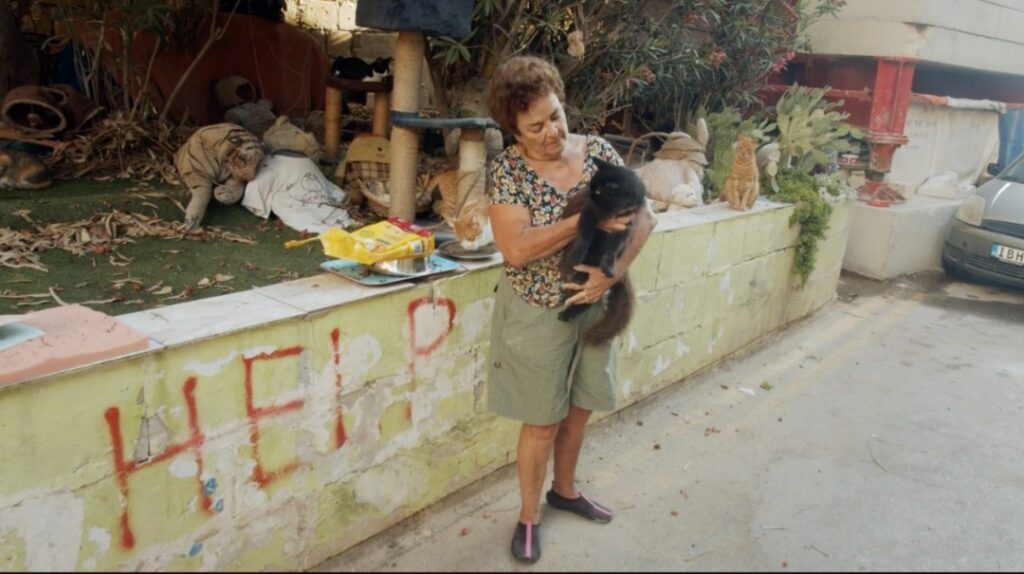 Roza in charge with all the love, the cats probably won't notice the change of address so much, and the happy stories continue. Pandolfino joyfully creates a huge 20 foot cat statue that majestically overlooks the sea, Polly March does her part with neutering, medicating and finding permanent homes, and young Muscat makes it his business to feed as many cats as he can.
But while we get a good answer as to who takes care of all these cats, there's too much left out. For instance, the film really doesn't give us a history. How did this amazing scenario evolve and develop to the point where a huge number of stray cats are part of the very fabric of daily life?
It would also be nice to know how the local governments tie into the situation. What measures do they take to make sure the population doesn't go completely out of control, how do they manage to make sure cats aren't continually being mowed down by traffic and how does the whole thing figure into Malta's tourism strategy?
So maybe the quality of the film could have been elevated by less of the same happy cat/people stories, and digging deeper into why the population as a whole simply accepts a stray cat on every corner. The cats, on the other hand, don't really care, and as you'll see, a lot can be forgiven with all those wistful kitty glances.