A seemingly mundane opening scene of two friends troubleshooting code gives the viewer entry into a story where life decisions are made with the heart, not the mind.
Brothers and friends unite for a weekend where two of the guests announce and celebrate their engagement. This is not a romantic comedy though, as their announcement is minor compared to the boiling-over tensions between two brothers who carry an unbearable secret. Meanwhile, a love triangle of crushes carries even more heat than the engaged couple on screen.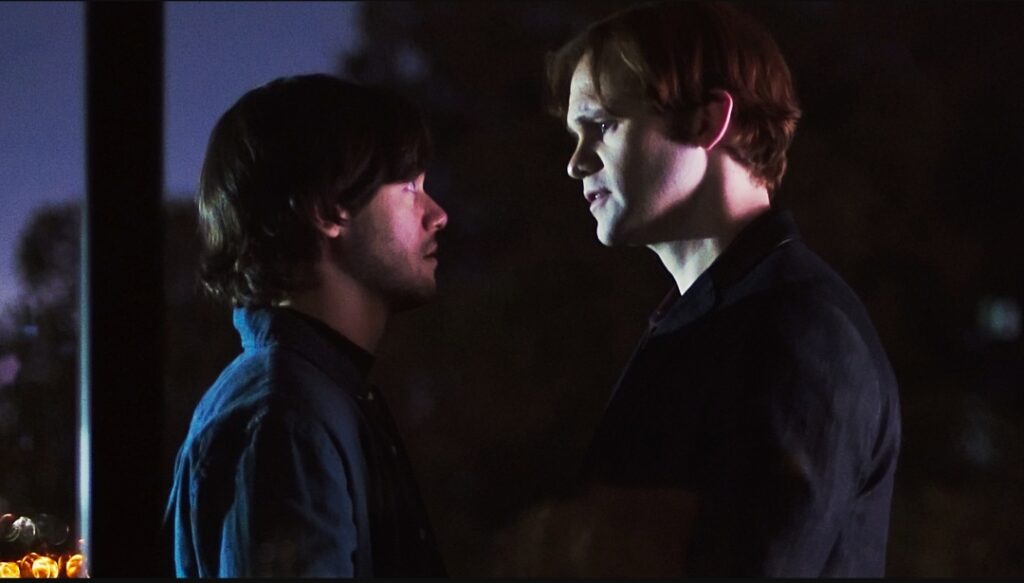 The fiancé figures are David (Robert Sean Campbell) and Laura (Casey Marie Semple). David is a flashy actor who boasts of rejecting parts. However, he's also nearing 40 which translates to 400 by his version of Hollywood standards. He wrestles with his fear of losing fame. It's clear he's a cheerleader to his friends, but not able to connect on an emotional level. Laura is patient – i.e. the cool girl who doesn't deeply mind any of his irritations but rather is excited about an adventure with this unpredictable man.
Brothers Lex (Pano Tsaklas) and David are on the rocks and everyone is ready for them to move on. Well, everyone but Lex who delivers his lines beautifully with a throbbing resentment. What trauma has created Lex's despair and David's denial? Can their bond be saved – or are they too far gone?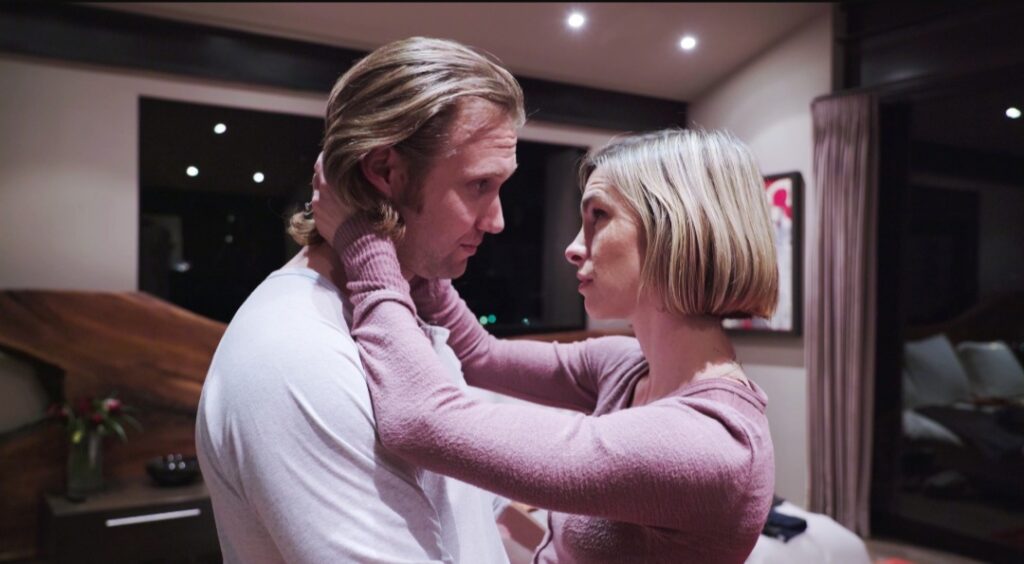 The crush triangle is built of Shane (Jacob Betts), Lex, and Kenny (Jose Fernando). Shane is a screenwriter toggling between a personal project and potentially creating a series (with David) around his life stories. Kenny is restless in his marriage and seeks attention, which he receives squarely from Shane. However, Lex also has feelings for Shane.
These tangled plotlines, desires, and a party appetizer of MDMA (ecstasy) keep the actors busily self-interested. Aware of right vs. wrong – but pushing the boundaries of what they personally value for brief happiness. Lovers of subtext get to piece together the group's history as we're delivered insight in slow waves that can be rewarding, yet confusing, at times.
The film would work best as a short. While there is a simmering plot at hand, the film succeeds when it embraces its conversational element focusing more on the private moments of relationships than the logistics of home ownership and career development. Laura deserves an arc of her own that's deeper than domesticity and charming banter. The variety of character names can get unclear, yanking the viewer out of the scene therein reducing the emotional efforts of the actors.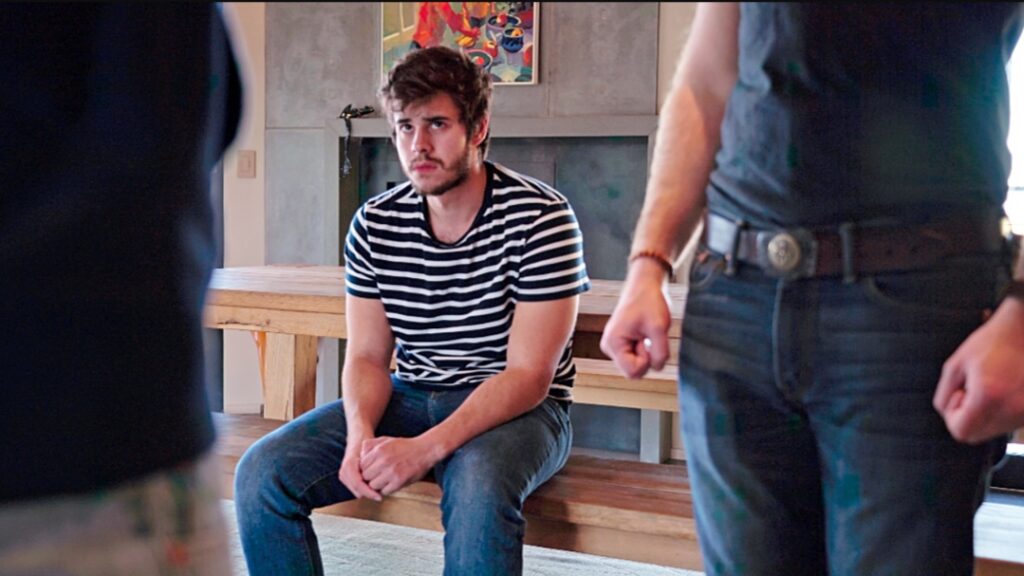 Cinematographers (Adam Bishop and Steven Murr) often steal the show with remarkable coloring, gorgeous night shots, and details even in the dimmest of scenes. Intentional camera work spans from wide to narrow, to close-up shots, as we slowly zoom in on the secrets of the characters. No one is left alone for long. Rather someone edges into a private moment each time because this night the secrets must emerge. The cast is lit in a golden wash of light elevating the leisure of their languorous chats around the property of a family home in Northern California that may soon be on the market. Inside the home, a contemporary-lodge feel mixes with crisp, white furniture and blonde interior woods. Outside, around a pool, the characters laze before a backdrop of conifers: redwoods, pines, and fir. Wealth can't prevent or repair trauma, though, and the house swells with unease.
From the opening tech support scene to the weighty goodbyes at the film's close, the message remains focused on value. What do you value so much that you would keep a secret? What do you value that would conspire for you to tell?
The payoff of the secret will certainly surprise viewers. That said, moments of performance are what most will continue to reflect on. Tsaklas' performance as Lex is the standout performer here and plays his tragic figure with genuine mounting anxiety. When the last line comes – "you'll be ok" – it becomes clear that resiliency, not long-term healing, is the treatment he's accepted and Brotherly Lies will, hopefully, be forgiven.