Rita Leistner's charming DIY documentary Forest for the Trees brings to mind 2018's The Biggest Little Farm. It has a similarly offbeat, good-natured mentality, and it shows how, little-by-little, an extraordinary amount of good can be achieved. Instead of starting a farm, the subjects of this doc plant trees with ardent fervor. Whether that fervor stems from competitiveness, need for money, salvation, or actual care for the environment, is beside the point. It's the results that matter.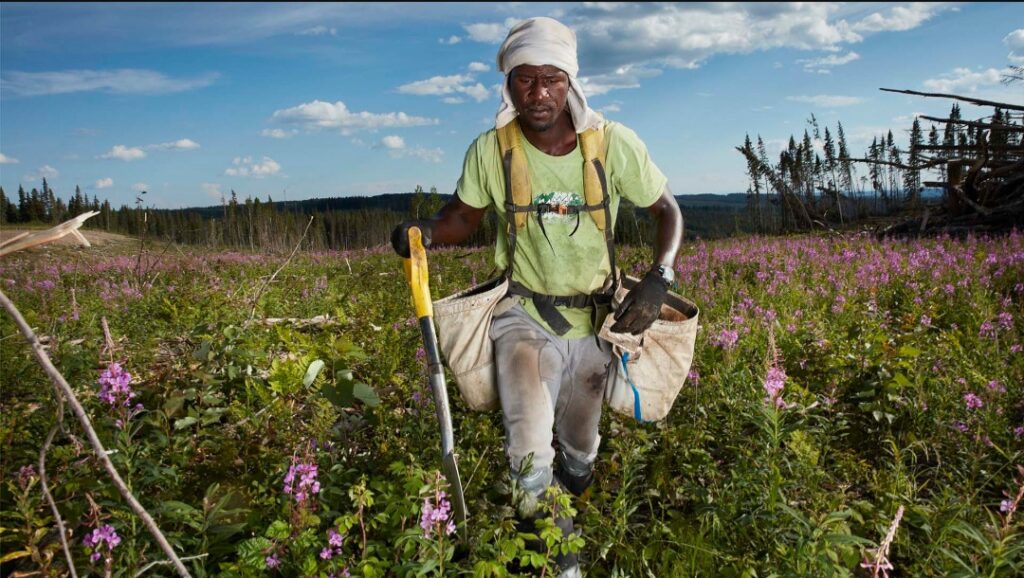 Leistner, prior to taking up photography and filmmaking duties, was a tree planter herself for ten years. Setting the film in British Columbia, she focuses on a community of tree planters – tough, like-minded people from all sorts of backgrounds. Some are drug addicts looking to rehabilitate, others are running from a dark past, quite a few are just happy to be earning above minimum wage. They get injured, weep bitter tears (it's an arduous "emotional rollercoaster") but resolutely press on, losing 8,000 calories a day. "Tree planters eat at least twice the amount as the average person," someone states.
Leistner delves deep into the lives of those people. How to properly plant a tree is shown, of course. Terms like "cut block", "cache", "darts", "overflow", and "screefing" are explained. Every tree planter wants to be a "high baller" – the one who plants the most in the shortest amount of time. The peril of bugs (and importance of bug spray) is revealed. Even despite all the second-degree burns, back spasms, and bug bites, people come back, nature calling to them. It's truly wondrous to see the tree-planters hopping around, inserting tree after tree into tiny holes they dig.
The filmmaker has a real knack for visuals, her camerawork capturing remarkable shots of forests, emerald and swamp-green, thick and sparse, teeming with life and on the edge of destruction. She establishes a meditative tone that mirrors that of a tree-planter's existence. The trick is to clear the mind and focus on the task at hand. Often, the documentary demands the same of its viewer.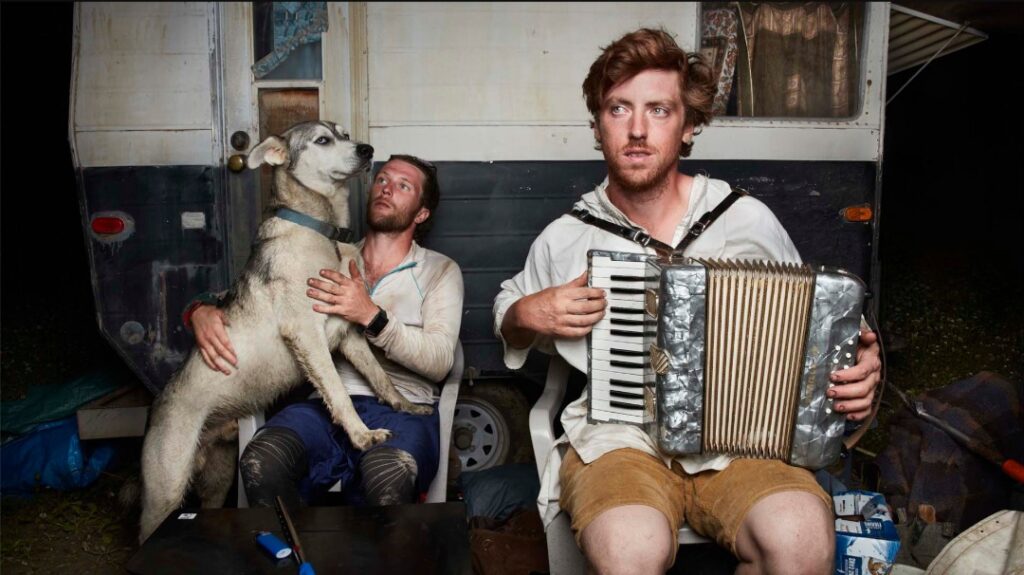 It's certainly an important subject that every human being should care about, yet the narrow scope of the documentary makes it a little niche. There's a lot of still photography, courtesy of Leistner, which sometimes renders watching the film a little like leafing through an album, accompanied by twangy country music. A bit more context would have helped: what does deforestation look like in other regions? How bad is it, and can we reverse it? Leistner is so focused on her lovable tree-planters, it's both charming and slightly off-putting.
That being said, Forest for the Trees is bound to make the viewer at least a little jealous of the palpable camaraderie on screen. It's a workplace that welcomes women – a good chunk of the narrative revolves around female empowerment and how this historically male-dominated profession is now run by women (at least in this region). Most crucially, in the four years it took to make this film, its subjects planted 45 million trees. No small feat – and one worth checking out.