Overdue follows the path of two characters who are currently floundering through their lives and careers. Listed as a comedy, the 15 minute short is more a lighthearted drama with a twist of romance. So pulled in by the paradigm, the Melissa Skirboll film implies that no matter where we want to get, we can at least offer each other a respite in wait of better things.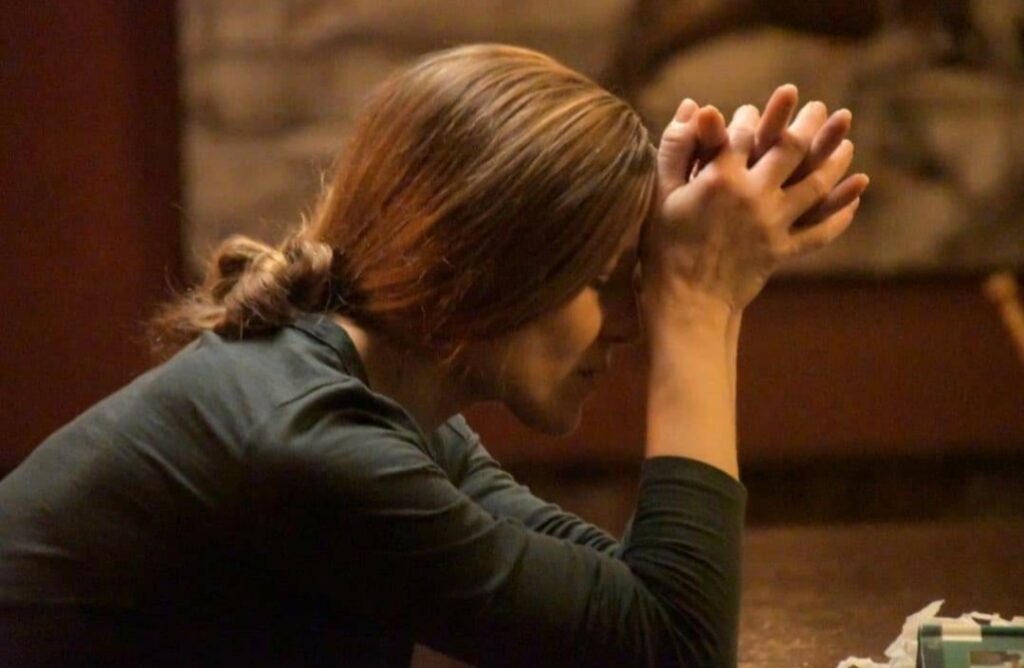 Maureen (Jeanine Bartel) is a bartender approaching 40 and shows a wear and tear on her face that you wouldn't see from a 20 year old in the same spot. She also has a boss who has no problem putting his hands on her body and making other unwanted advances. Unfortunately, economics probably prevents a full fledged flight from the harassment, and Bartel exudes a restrained anger that reinforces the predicament she is trapped in.
On the younger side, we find Jason (Howard Hendrix Powell) meandering the streets with a good buzz on – although it's not a happy high, and we quickly find out why. A struggling actor, a random city dweller lets us know just how heavy the weight is. "Jason Simon, you suck," he references the actor's most recent performance.
In accompaniment, a jazzy/blues rift signals another Saturday night in the big city, but given all that Jason and Maureen are up against, the hip sounding chords are really meant to taunt their troubles.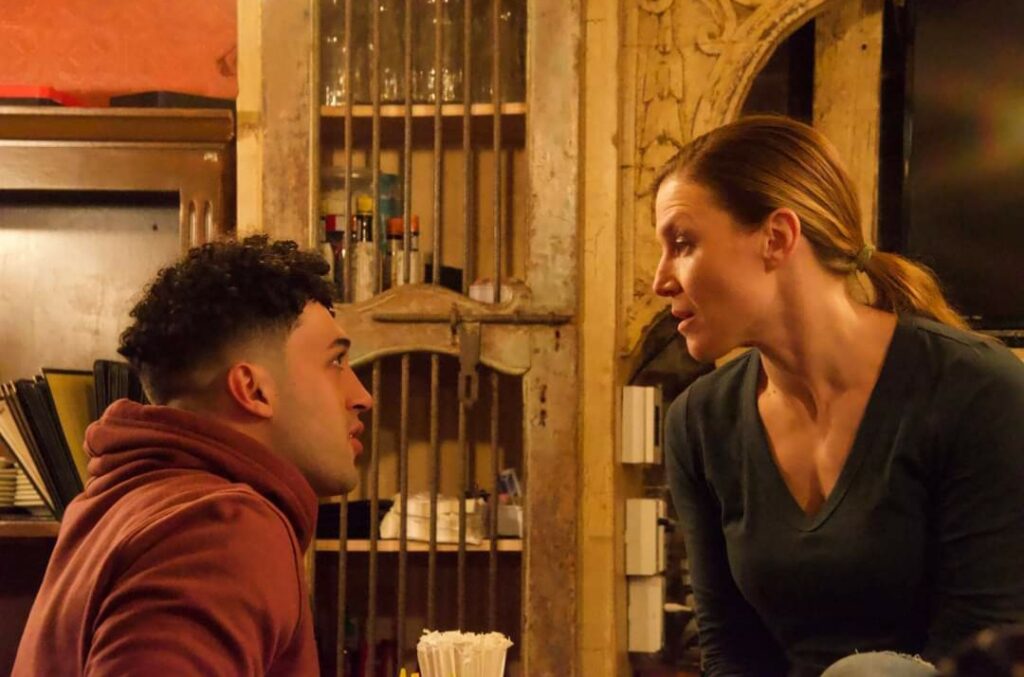 So Jason walks in on Maureen in hopes of submerging his sorrows even further. The bar empty and closed, she's obviously not so obliging on another burdensome Saturday night.
That said, the bar is set pretty low from her nightly travails, and just a little charm on Powell's part is enough to sway Maureen's understandably dismissive demeanor. Thus, the door unlocked, the entry swings open as he makes conversation about the book Maureen is reading – Wuthering Heights. Jason boasts that he would make a great Heathcliff.
More importantly, the book is long overdue and the lost souls realize that they know each other. She was the librarian at Bronx Science, and the collegial banter goes as expected. He lauds her influence and Maureen reveals that she has kept an approving eye on his career. "Hamlet, one of your best roles, I've been following your career."
As such, a tempered attraction emerges from the play off between Powell and Bartel, and the hope is that the chemistry will tip in their favor. The problem is, neither would be part of a club that would have them as a member.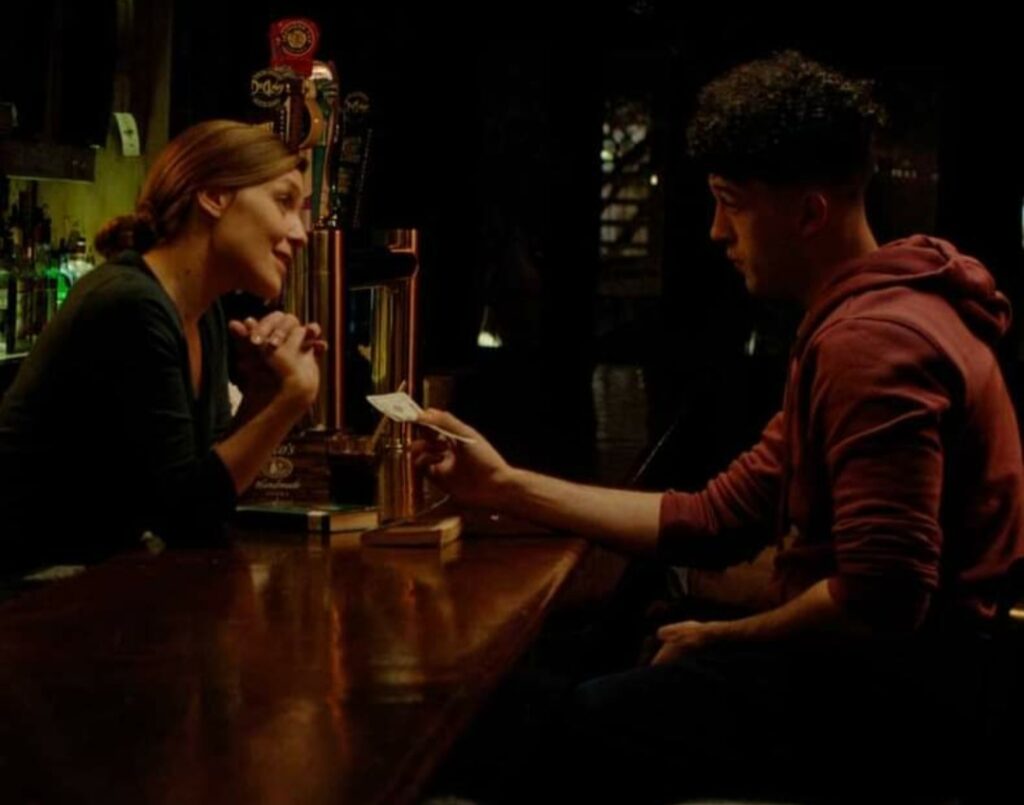 Laid off from her librarian job, Bartel carries a resignation that reveals her character's loss of self-worth, and the current bad reviews has Powell unraveling like the typical actor who has lost his way and confidence.
So with both a light heart and a hard hand, they prod and provoke each other to expect more for themselves. A lot in common, the mojo can't help brew to a point where they can make a difference for each other in the moment.
Ah, the romance part, but long term, a 20 year difference is probably too much. A small price to pay, Jason and Maureen have probably altered their lives for the better, and to boot, "they will always have Paris."
Who says? The future is wide open, and if any of us decide to sell ourselves short, the film's subtext implores that we shouldn't get bogged down by overdue charges – or whatever shortcomings we think we may have.