Films about old age tend to be aggressively depressing, emphasizing life's futility and fragility. (For recent examples, see Michael Haneke's Love or Gaspar Noé's Vortex.) Actor-turned-filmmaker Nancye Ferguson adopts a different approach with her deeply charming and inspiring award-winning documentary short film Sue. Focusing on a woman who's lived for over a Century, its prevailing mood of hope casts a magical spell that lingers long after the credits roll.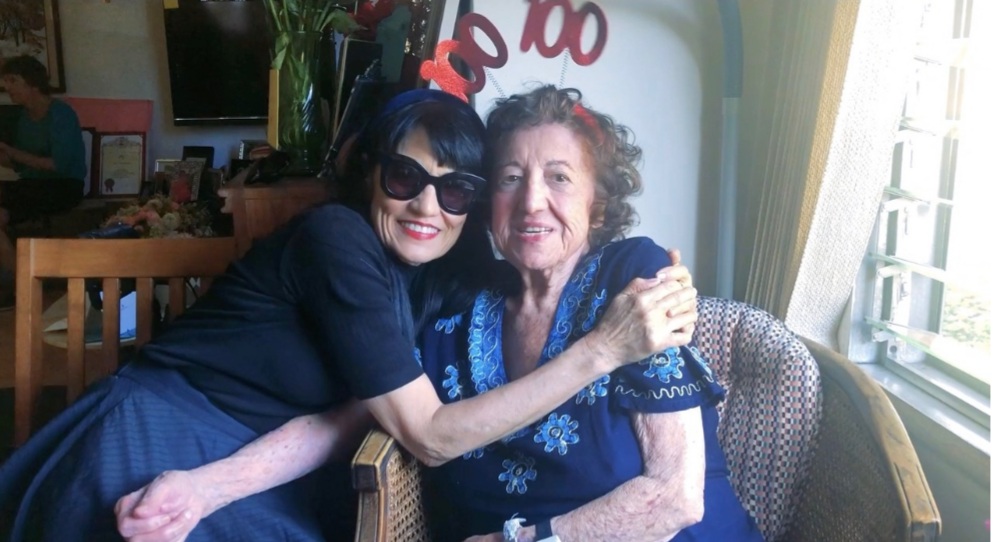 Said woman is Nancye's mother, the titular Sue, filmed between the ages of 97 and 101. After losing her husband of 69 years, she expresses to her daughter that she would like to meet a man to spend the rest of her life with. In the hopes to fulfill her mother's dream, Nancye creates an online dating profile for Sue. Sue is "completely open to meeting someone." "I'd like to go to the restaurant," Sue tells her daughter – "I like to eat."
After months of searching, a man 10 years her junior turns up. The first time Jim White meets Sue, he cups his hands over her cold ones – and they've "been holding them ever since." They travel to Mexico, participate in silly contests, and celebrate Sue's 100th birthday, wherein she receives a certificate from the House of Representatives.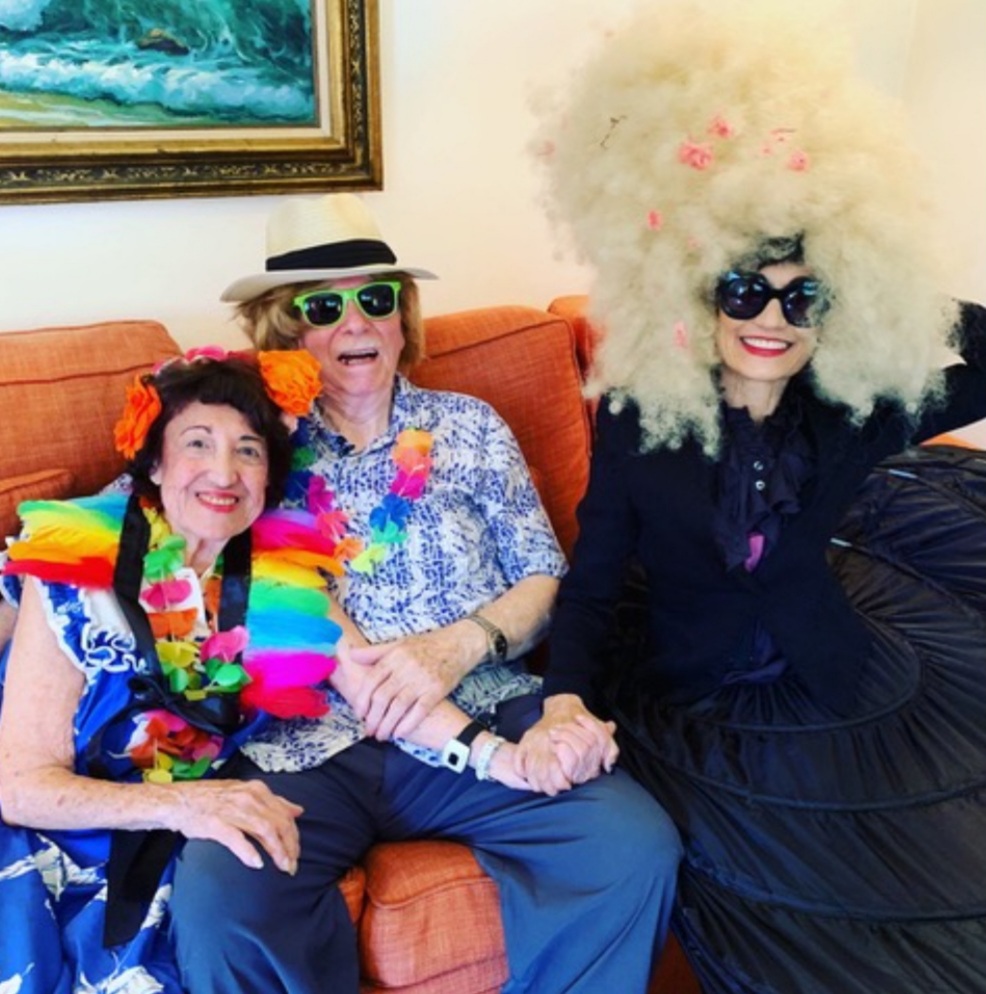 Everyone loves Sue, and how could you not? She's "very social and friendly, active, and takes care of herself." She's vivacious and quick-witted, loving and upbeat. She wears a giant bright flower in her hair, loves the theater and hockey, and doesn't look a day over 67. The ambiguously-accented Jim is also quite the character: a charmer, his pockets stuffed with who-knows-what, he reads tea leaves and professes his eternal love to our heroine.
Age is truly just a number in Sue. Sure, it has a slightly homemade feel to it, and the two formidable protagonists are never quite explored in depth; their lives must have been fascinating, after all. But this isn't a biography. It's a vivid snapshot, a stirring reminder that instead of fearing death, one should embrace each living hour. The prevailing sentiment may sound simple and sentimental – it's all about love, which "conquers all" – but manages to resonate nevertheless. In a word, Ferguson's film is a delight. Here's to the next 100 years.