Gentle, funny and touching, Tom Berkeley and Ross White's short dramedy, An Irish Goodbye, just about achieves all of its modest ambitions. It seamlessly sustains an elegiac tone, as well as boasting excellent cinematography and two well-defined leads. A soliloquy of sorts about bidding farewell to loved ones, it certainly elevates its filmmakers to "ones to watch" status.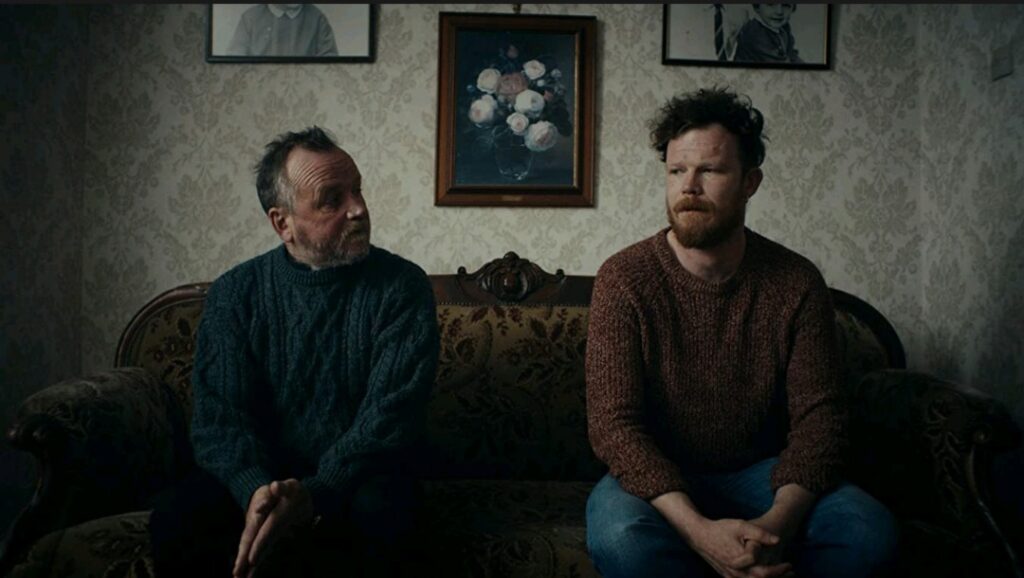 When their mother passes away, estranged brothers Lorcan (James Martin) and Turlough (Seamus O'Hara) attempt to bond at her wake. Tensions escalate, until Lorcan, who has Down Syndrome, wanders off with the ashes. Turlough freaks out but then discovers Lorcan practicing Tai Chi – one of the 100 items on mom's bucket list.
The two brothers decide to check the other 99 activities off the list. These involve reading a classic novel, hot air balloons, and painting each other in the nude. The two brothers bond over these thankfully achievable things, until one of them breaks the urn, reigniting the tension. The very last item on the list, however, just may bring Turlough and Lorcan back together.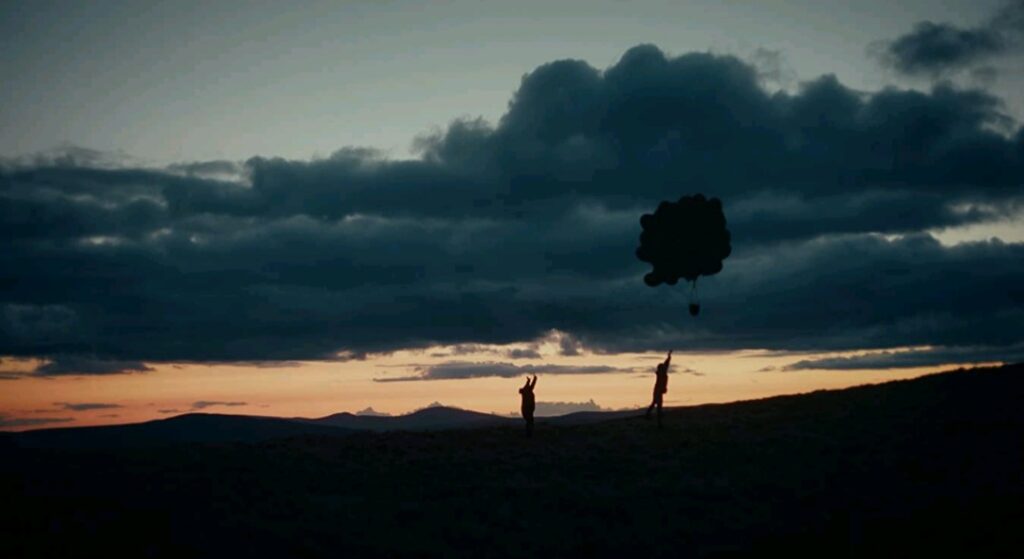 Stunningly shot in rural Northern Ireland by cinematographer Narayan Van Maele, An Irish Goodbye reveals the country in all its glory: sheep, endless foggy plains, pubs, bonny hills jutting out of the emerald grass. The relationship between the two leads unraveling against this backdrop, along with the film's rhythm and humor, bring to mind works of Martin McDonagh.
"Do people not cook in London?" Lorcan asks his brother over a bowl of some porridge-like sludge. "Tastes like shite." There are plenty of moments for the small cast to shine, such as Father O'Shea (Paddy Jenkins) recounting a story about a woman's head being trampled by a cow. Berkeley and White have crafted a fine, poignant little concoction here. Here's hoping An Irish Goodbye receives a Hollywood hello.