You'd be hard pressed to find a more uniquely realized comedy short than Margaux Susi's The Sperm Bank. Especially one that deals with a serious and often overlooked health problem in such a sympathetic and unashamed manner.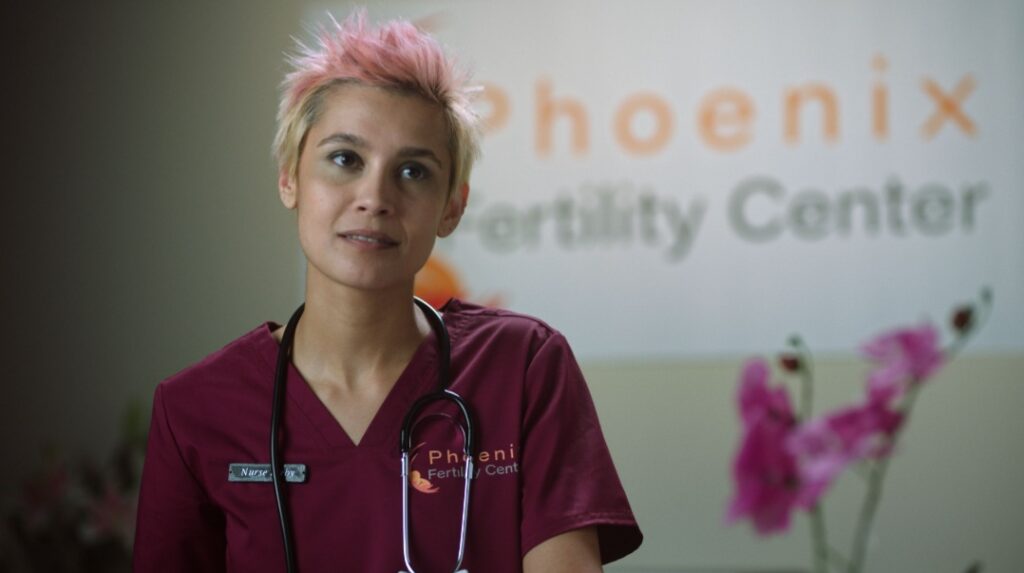 Robert Scerbo stars as Rob, a young man whose stage 4 testicular cancer diagnosis sends his world into a massive spiral. With treatment inevitable, he makes his way to his doctor's office (with his two friends Dave and Andy in tow) to provide a sperm sample before he risks it all. And with so much riding on this particular appointment, he collapses under the pressure, unable to complete the task at hand. This leads him and the audience on a colorful trip through his psyche—an uncomfortable, distressing, and often hilarious journey that sheds some much-needed light on how someone like Rob can address their dire situation.
The Sperm Bank doesn't hit its stride right out of the gate. There's a short adjustment period that's the proverbial icebreaker for what's to come. Not every little gag lands at first, but as the film settles into its own groove, it reveals an endearing quality that's impossible to ignore. Scerbo (who also co-wrote the screenplay) in particular evolves his role as Rob in surprising ways, particularly in the short's closing minutes. There's a sincerity to his performance that truly anchors the film, balanced out with Jeremy Culhane and Aman Adumer serving up zingers as Rob's best buddies.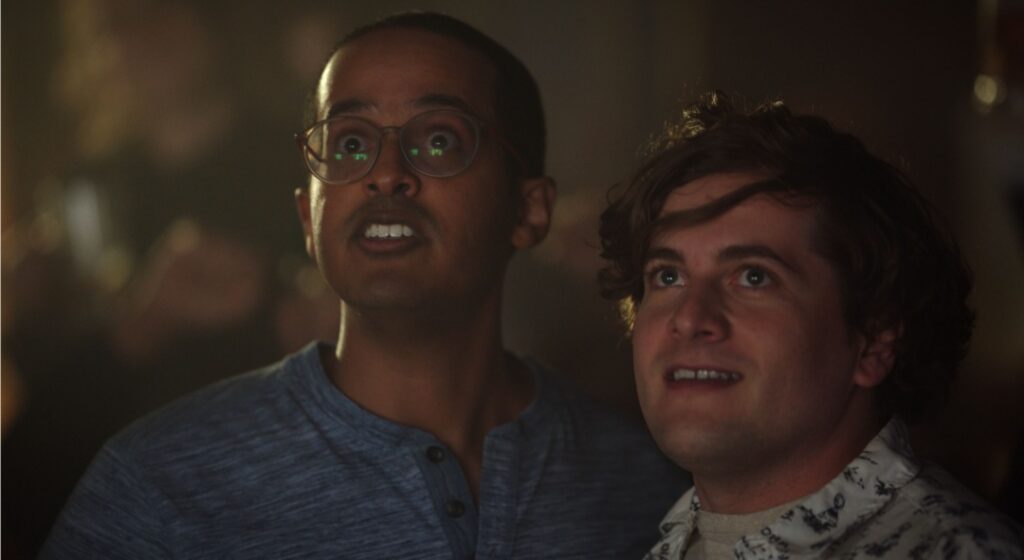 The short is also backed by a stellar creative team. Michael Scotti Jr.'s editing is superb, along with cinematographer Jack Schurman's dynamic camerawork that confidently frames each sequence.
But at the heart of The Sperm Bank is a great leap of faith, one that transcends Rob's physical and emotional barriers. It's a powerful message about persistence and positivity that gets top marks for being uncompromisingly itself. . . all the way to its explosive climax.